Ecommerce BPO Services India: Navigating the Digital Marketplace with Precision
E-commerce, the vibrant nucleus of today's digital age, is more than just online shopping. It's an intricate dance of logistics, customer service, data management, and technology. As the e-commerce landscape grows exponentially, businesses globally grapple with the challenge of managing these multifaceted operations efficiently. India, known for its technological prowess and vast talent pool, emerges as a beacon for e-commerce Business Process Outsourcing (BPO) services, guiding businesses seamlessly through the digital marketplace.
Why is India the epicenter for e-commerce BPO solutions? Several pivotal reasons carve out India's dominance in this niche.
Firstly, the country boasts a vast pool of IT professionals and digital experts, a result of its emphasis on technical education and IT training. This workforce, adept in contemporary e-commerce platforms, tools, and strategies, ensures that businesses outsourcing to India remain at the forefront of digital evolution.
The cost advantage that India offers is another significant draw. E-commerce operations, while essential, can be resource-intensive. The nation's BPO sector provides world-class services without the hefty price tag, ensuring businesses can optimize costs without compromising on quality.
But beyond cost and expertise, innovation remains India's strong suit. BPO firms here aren't just service providers; they are innovation hubs. Leveraging advanced technologies like Artificial Intelligence, Machine Learning, and Data Analytics, these firms offer solutions that revolutionize e-commerce operations, from customer interactions to inventory management.
Support from the local government further fuels this sector. Through conducive policies, investments in digital infrastructure, and skill development initiatives, the government has positioned India as an attractive destination for e-commerce BPO services.
The cultural dynamics of the Asian outsourcing destination also play a role. With a rich history of trade and commerce, coupled with adaptability and a keen understanding of global markets, Indian professionals bring a unique blend of technical expertise and intuitive market understanding. This ensures that the e-commerce solutions provided are not only technically sound but also market-relevant.
Recent trends in e-commerce, such as personalized customer experiences, augmented reality shopping, and data-driven insights, are areas where Indian BPO firms excel. By staying attuned to global e-commerce innovations and integrating them with services, India ensures its clientele remains ahead in the competitive digital marketplace.
As the digital realm becomes increasingly intricate and the e-commerce sector sees unprecedented growth, businesses worldwide need partners who can navigate this space with precision, foresight, and innovation. The country, with its unique confluence of talent, technology, and tradition, offers e-commerce BPO solutions that are holistic, transformative, and aligned with the future.
For e-commerce entities, whether established brands or emerging startups, the conclusion is resounding: If excellence, innovation, and cost-effectiveness are what you seek in your BPO endeavors, India is the destination that promises and delivers it all.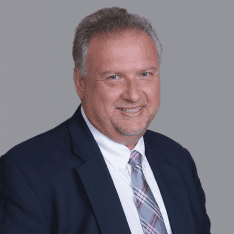 Co-CEO & CCO
US: 866-201-3370
AU: 1800-370-551
UK: 808-178-0977
j.maczynski@piton-global.com
Are you looking for an onshore, nearhsore, or offshore outsourcing solution? Don't know where to start? I am always happy to help.
Let's chat!
Best Regards,
John
Success in outsourcing isn't a matter of chance, but rather the result of a meticulously defined process, a formula that Fortune 500 companies have diligently honed over time. This rigor is a significant factor in the rarity of failures within these industry titans' outsourced programs.
Having spent over two decades partnering with and delivering Business Process Outsourcing (BPO) solutions to Fortune 500 clients, John possesses an in-depth understanding of this intricate process. His comprehensive approach incorporates an exhaustive assessment of outsourcing requirements, precise vendor sourcing, and a robust program management strategy.