CX-Based Outsourcing Philippines
In an increasingly competitive global marketplace, Customer Experience (CX) has become the defining factor for business success. The Philippines, known for its call centers and customer service, has emerged as a leader in this arena by embracing CX-based outsourcing, integrating customer service, technical support, and back-office outsourcing.
The era of transactional call centers is giving way to a customer-centric approach that goes beyond mere efficiency to create memorable interactions. In the Philippines, this shift encompasses a broad spectrum of services, including call centers, contact center outsourcing, and BPO, all aligned to enhance customer experience.
The technological sophistication of call centers in the Philippines is complemented by an emphasis on human connection. Filipino agents are renowned for their genuine interactions with customers, adding value to the services provided. This unique blend of tech and empathy elevates customer experiences to new heights.
Technical support in the Philippines further exemplifies this commitment to customer care. Leveraging cutting-edge technologies, these services not only resolve issues but ensure that every interaction is an extension of brand loyalty and satisfaction.

Back-office outsourcing is another area where the Philippines shines. Seamlessly integrating internal processes with customer needs, these services underline the country's comprehensive approach to customer-focused strategy.

The move toward CX-based outsourcing recognizes every interaction as part of a cohesive customer journey. Whether it's empathetic support from a call center agent, efficient problem-solving from a technical expert, or flawless processing from back-office teams, every touchpoint contributes to the overall experience.

BPO, previously seen mainly as a cost-saving mechanism, now stands as a value-creating service. The Philippines' approach to BPO aligns with modern demands for comprehensive solutions that foster customer loyalty and advocacy.

This new paradigm in outsourcing positions the Philippines at the forefront of a customer-driven future. Through the integration of call centers, technical support, and back-office functions, the country provides not just a service but a relationship, recognizing the complexity of modern customer interactions.

In the Philippines, CX-based outsourcing is more than a business strategy; it's a vision that elevates customer relationships, creating a collaborative, engaging, and human experience. This vision, supported by technological expertise and human empathy, sets a new standard in customer care, reflecting a future where outsourcing is not just about serving the customer but connecting with them on a deeper level.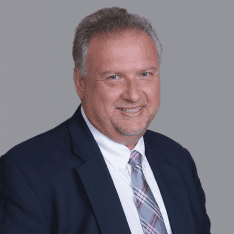 Co-CEO & CCO
US: 866-201-3370
AU: 1800-370-551
UK: 808-178-0977
j.maczynski@piton-global.com
Are you looking for an onshore, nearhsore, or offshore outsourcing solution? Don't know where to start? I am always happy to help.
Let's chat!
Best,
John.
Success in outsourcing isn't a matter of chance, but rather the result of a meticulously defined process, a formula that Fortune 500 companies have diligently honed over time. This rigor is a significant factor in the rarity of failures within these industry titans' outsourced programs.
Having spent over two decades partnering with and delivering Business Process Outsourcing (BPO) solutions to Fortune 500 clients, John possesses an in-depth understanding of this intricate process. His comprehensive approach incorporates an exhaustive assessment of outsourcing requirements, precise vendor sourcing, and a robust program management strategy.