Our leadership team is composed of experienced professionals with an in-depth understanding of the global BPO industry. They are dedicated to driving success for clients and the company through strategic consulting, operational excellence, and thought leadership. Unlike "lead generators" or "brokers" often encountered in the BPO space, we possess the essential knowledge, domain expertise, and global vendor network, to effectively advise, guide, and lead clients throughout their entire outsourcing journey.
John Maczynski is a seasoned executive in the BPO industry, boasting 37 years of leadership experience. John has operated in over 30 countries and has been involved in BPO engagements worth well over US$1 billion. As the Co-CEO & CCO of PITON-Global, and with more than 20 years of executive leadership experience at the largest global contact center, he possesses a wealth of outsourcing experience raely found in this industry.
John has led the outsourcing efforts for numerous Fortune 500 corporations, employing a consultative approach to combat the "one-size-fits-all" standard often seen in the BPO space. He is regarded as a thought leader, industry expert, and client advocate. With his extensive experience in administering and responding to hundreds of BPO RFPs and selection processes, John knows how to identify meaningful differences between companies, focusing on helping his clients make thoughtful decisions on suppliers that best fit their needs.
Financial Services/Fintech
Information Services/Infotech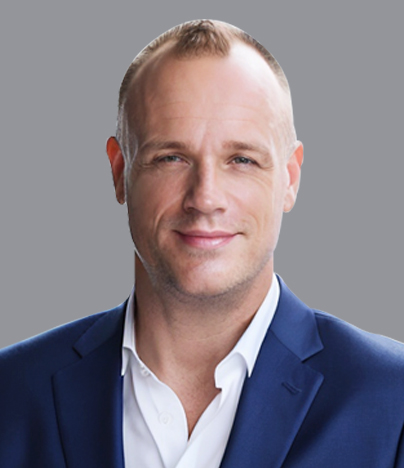 Ralf Ellspermann is a highly accomplished BPO executive with over two decades of award-winning outsourcing experience in the Philippines. Ralf is an internationally recognized expert in business process and contact center outsourcing and a sought-after speaker at some of Asia's leading BPO conferences. These include, NASSCOM's Annual ITES & BPO Strategy Summit in Bangalore, India; the 5th International Outsourcing Summit in Manila, Philippines; and the Asia BPO Summit in Mumbai, India. Ralf also received numerous awards and industry recognitions, including the Excellence & Leadership in Outsourcing Award, the Outsourcing Executive of the Year Award, and the Excellence in Customer Service Award.
Hospitality/Hospitalitytech
BPO Experience in the Philippines
Industry Awards& Recognition
BPO Experience with SMEs as Vendor/Provider
BPO Experience as a Consultant/Advisor