FREE EXPERT BPO ADVICE, GUIDANCE, AND VENDOR SOURCING
In the intricate tapestry of global call center and business process outsourcing (BPO), discerning businesses recognize the value of having multiple qualified vendor options. In the competitive landscape of BPO in locations like the Philippines and India, finding and evaluating qualified providers meticulously becomes crucial. Each provider flaunts a unique blend of industry-specific acumen and service offerings. Unfortunately, during their outsourcing journey, businesses often inadvertently bypass unseen 'hidden champions.' Instead, they align with undifferentiated providers that lack the necessary blend of capabilities and cost-effectiveness. This oversight leads to a cascade of missed opportunities, dissatisfying customer experiences, tarnished reputations, unexpected financial burdens, and ultimately, lost revenue. A guiding hand from expert navigators can adeptly steer your company away from these common pitfalls. Our goal is to ensure that call center or BPO services from both countries align with your brand's ethos and boost operational efficiency. This is more than a strategy—it's a safeguard against the numerous challenges in the vibrant, yet complex, outsourcing landscape.
The game changer in Call Center outsourcing & BPO
With an illustrious history of steering Fortune 500 companies towards remarkable outsourcing success, we are the go-to experts for companies targeting the rich outsourcing landscapes of the Philippines, India, and 34 other outsourcing locations around the globe. Our leadership team, possessing decades of executive-level BPO experience, has mastered the art of transforming outsourcing from a mere business decision to a competitive advantage and strategic long-term asset. At PITON-Global, we don't just guide; we redefine outsourcing excellence. Our methodology applies the proven and time-tested outsourcing strategies and approaches of industry leaders, ensuring that our clients not only meet but exceed their business objectives with precision and unwavering consistency.

In partnering with us, you're not just choosing a highly experienced advisor; you're elevating your business to the pinnacle of outsourcing success. Our approach is the gold standard - rigorous vendor identification, meticulous evaluation, and bespoke selection - ensuring a seamless fit with award-winning call center and BPO providers. This is not just outsourcing; it's a journey towards excellence, free of common pitfalls and brimming with potential. For companies with needs exceeding five full-time employees (FTEs), we offer our game-changing services at no charge and without any commitment required, a testament to our unwavering dedication to your success. Embrace the power of our unmatched expertise and let us lead you through the labyrinth of global outsourcing, not just to navigate but to conquer and emerge as the customer experience (CX) leader in your industry.
Companies WE HAVE partnered WITH
Meet the organizations that have sparked our passion, shaped our expertise, and cemented our reputation over the past decades.
Our executive leadership team
has proudly collaborated with these brands, providing tailored call center and BPO solutions that have significantly enhanced their operations. Each logo you see represents a real partnership where we've applied our domain expertise. We are more than happy to share insights on what solutions we provided and how they have driven operational improvements for these companies.
Outsource like the Pros (Fortune 500s) do
Schedule a discovery call with John Maczynski, and leverage his decades of BPO experience working with Fortune 500 companies. John has been at the forefront of developing and implementing cutting-edge onshore, nearshore, and offshore outsourcing solutions for household brands such as Microsoft, Citi, Home Depot, GE, Verizon, and United Healthcare, that have reduced program failure rates to a low single digit, a stark contrast to the 40-70% failure rates reported by CIO.com in 2022 (Outsourcing risks & challenges). In other words, his outsourcing process delivers one of the industry's hightest and most consitent success rates. John's deep understanding of the tried-and-tested approaches perfected and used by industry leaders is now accessible to businesses of all sizes. Whether you're an startup or an established company new to global outsourcing, his insights will guide your business to long-term success. Don't miss this opportunity to learn from one of the world's most seasoned BPO executives and apply Fortune 500-level outsourcing strategies and industry best practices to your business, all at no cost and with no commitment required.
John Maczynski
Co-CEO
PITON-GLOBAL
John's In-Depth Expertise in the BPO Sector:
Close to 4 decades of experience in the global (30+ countries and counting) BPO sector.
2+ decades as the Chief Customer Experience (CX) Officer at a globally renowned BPO company, recognized as the world's largest and leading.
Over 2 decades of hands-on outsourcing experience with Fortune 500 companies.
Nearly 2 decades dedicated to the growth and management of BPO operations for startups and small to medium enterprises (SMEs).
Directed BPO projects totaling in excess of one billion US dollars.
Managed hundreds of RFP processes.
John's career spans across all facets of the BPO industry, providing him with an exceptional blend of insights. His experience on both the client and service provider sides grants him a comprehensive view of the sector, enabling him to adeptly navigate and address the nuanced challenges encountered by organizations of different sizes and industries.
Schedule Your 60-Minute Discovery Call with John
As the saying goes,
"You don't know what you don't know."
Let's chat and explore how we can enhance and add value to your company's outsourcing process. If our ideas resonate and make sense, we'll work on potential next steps. If not, we part ways amicably, enriched by the exchange. Reach out - we're here to help.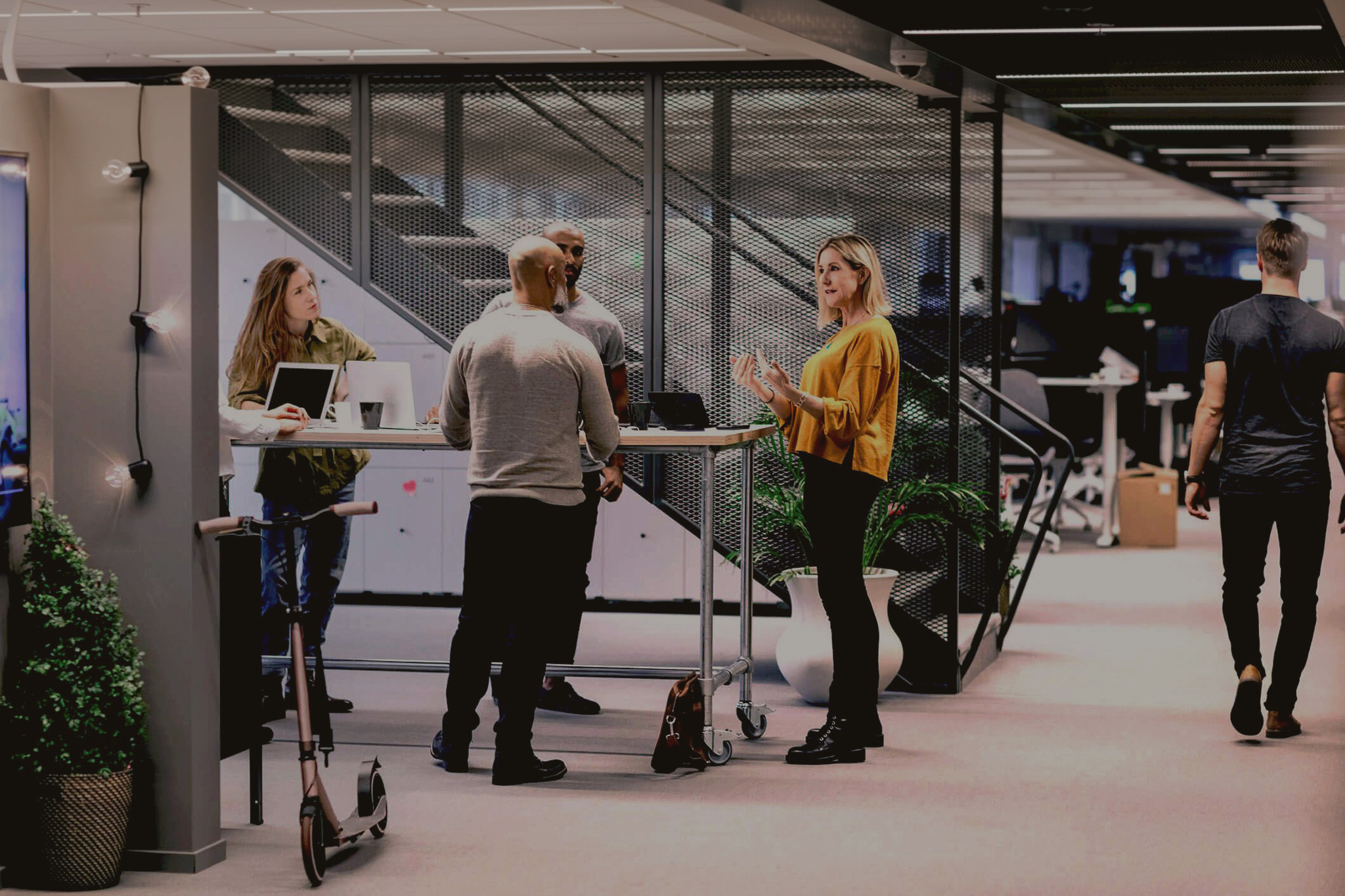 A

Smarter, Better, and m

ore Efficient

Way to Outsource
Imagine adding one of the world's leading BPO executives to your team - someone with unrivaled industry knowledge and outsourcing experience. Now, imagine that this individual's advice and guidance are available to you free of charge and without any obligation whatsoever. That's precisely what we at PITON-Global bring to the table.
Here's how we will assist you in your outsourcing journey:
Curate a shortlist of industry-leading outsourcing providers based on your outsourcing needs and expectations:
We will source 3-5 top outsourcing providers (the hidden champions) with deep domain expertise in your industry and the services you plan to outsource.
Apply industry best practices for vendor evaluation and selection:
Apply a proven, time-tested vendor evaluation and selection process used by Fortune 500 corporations. (Successful outsourcing doesn't happen by chance. There's a process to it.)
Educate you on the latest processes and technologies for program management:
We will introduce the most advanced processes and technologies used to support your business in today's competitive landscape.
Prevent common and costly outsourcing mistakes:
We will guide you through the entire outsourcing process and help you avoid the pitfalls that other companies have encountered over the years, saving you time, money, sleepless nights, and a ton of headaches.
Leverage over three decades of contract negotiation experience:
Utilize our extensive experience in contract negotiation to secure the best possible terms for your outsourcing partnership.
Revolutionize the way you outsource by partnering with us, and take advantage of the knowledge, experience, and guidance of industry leaders, all at no cost to you. Together, we will forge a smarter, better, and more efficient path for your business's outsourcing journey. Eliminate the guessing game and outsource with confidence today by partnering with PITON-Global.
At PITON-Global, we embrace the belief that focus breeds success. Our expertise spans across select industries, where we've developed deep domain expertise through years of dedicated practice and collaboration. Our journey, marked by partnerships with industry leaders in each vertical, has equipped us with invaluable knowledge, experience, and insights, empowering us to steer our clients toward enduring outsourcing success. Our strength lies not only in our own expertise but also in our strategic partnerships with highly specialized contact center and back-office outsourcing partners. These partners are recognized for their unparalleled domain expertise within the specific verticals they serve. This convergence of specialized knowledge and practical experience positions us distinctly to offer customized outsourcing solutions, tailored to meet the specific needs and challenges of each industry we serve. With us, you don't just find a service provider; you discover a partner dedicated to your industry's unique success story.
Global Call CENTER & BPO Capabilities
Connecting You to the 'Hidden Champions' of Global Call Center & Business Process Outsourcing
The successful outsourcing of call center services through our extensive supplier network in the Philippines, India, and 35 other countries is the result of a profound understanding of the global vendor landscape—an expertise that we've developed over five decades. We're adept at identifying 'hidden champions' across these nations, whose specialized service areas and exceptional performance can become an invaluable asset to your business. Leveraging our network, you gain the strategic advantage to navigate the complex world of call center outsourcing with precision and confidence, not just in the Philippines and India, but globally.
World-class call center capabilities in 37 countries and 5 continents.
Whatever your lingusitic requirements, we've got you covered.
We are outsourcing experts with deep domain expertise across 21 sectors.
The Imperative of CX in Outsourcing Decisions
Outsourcing call center services through our network, whether in the Philippines, India, or beyond, is a strategic move for businesses intent on maximizing cost efficiency while elevating customer experience (CX). A common misstep is to prioritize cost reduction at the expense of CX—a crucial aspect that should never be overlooked.The appeal of outsourcing to offshore destinations like the Philippines and India goes beyond competitive pricing. It's about accessing services that are not only cost-effective but also superior in quality and efficiency. Our network's industry-leading call centers and BPOs, known for their substantial investment in people, processes, and technologies, stand out against lower-cost alternatives. They may command a modest premium, but the ROI in customer satisfaction they provide is unmatched.
Innovative technologies within our network's state-of-the-art operations drive efficiency and significantly cut down operational costs. However, the essence of successful outsourcing lies in achieving a balance between cost-effectiveness and enhanced CX. Without this balance, cost reductions are meaningless. Quality and CX remain the pillars of all our outsourcing engagements, whether onshore, nearshore, or offshore. By aligning advanced technology with strategic CX initiatives, our network's premium call centers can turn cost-saving measures into a substantial competitive edge. This approach transcends mere cost-cutting, focusing on providing top-tier customer experiences for sustained success and growth.
Call Center & BPO Services in the Philippines
The Philippines stands as a premier destination for call center and contact center services, leveraging its strengths in the BPO sector. This country is celebrated for its exceptional English language proficiency and cultural affinity, particularly with Western customers, making it a prime choice for customer service and support outsourcing. The Filipino workforce excels in providing empathetic and effective communication, key in both call and contact center operations. This aligns seamlessly with customer service expectations of North American and European markets, driving many businesses to opt for the Philippines for their outsourcing needs. Beyond customer interaction, the Philippines also offers robust back-office services, combining cost-effectiveness with a skilled labor force adept in handling various administrative tasks. Companies looking for a blend of top-notch customer service and efficient back-office operations often find the Philippines to be an ideal outsourcing partner.
Call Center & BPO Services In India
India's role in the global BPO landscape is marked by its profound IT knowledge, innovation, and scalability, particularly in the realms of call center and technical support services. As a global IT hub, India is a top choice for businesses seeking advanced technical support and IT-enabled services within the BPO sector. This country offers a significant cost advantage and is equipped with a strong technological infrastructure, making it a strategic location for companies aiming to upscale their operations efficiently. Indian BPO services are versatile, extending beyond technical support to include comprehensive back-office operations and customer relationship management. This versatility makes India a favored destination for a wide range of outsourcing services, appealing to businesses in need of a robust technological foundation and operational scalability.
Call Center & BPO Services for US and Canadian Companies
Our outsourcing advisory services are tailored specifically for call centers and BPO services catering to US and Canadian companies. We collaborate closely with numerous award-winning US and Canadian-owned and managed contact center and back office outsourcing providers. These esteemed partners operate offshore facilities in the Philippines and India, showcasing a broad operational scale from 200-seat to expansive 20,000-seat BPO operations. Our services are exceptionally beneficial for businesses seeking in-depth understanding and compliance with North American market dynamics and regulations. We offer a comprehensive range of services including customer service, technical support, back-office, multilingual support, customer acquisition and retention, as well as collections. Our expertise ensures seamless integration with your business needs, guaranteeing enhanced efficiency and customer satisfaction.
Call Centre & BPO Services for UK and Australian Companies
Our call centre and BPO advisory services are meticulously crafted to cater to the distinct needs of UK and Australian businesses. We maintain close partnerships with industry-leading contact centre and back-office outsourcing providers that are wholly UK or Australian owned and managed, thus ensuring an authentic understanding and integration with the respective business environments. Our partners range from smaller, highly specialised BPOs to large-scale, comprehensive contact centres, each delivering a tailored array of services. These services are particularly beneficial for companies seeking in-depth insight into, and adherence with, UK and Australian market nuances and regulatory frameworks. Our extensive range of services encompasses next-level customer support, advanced technical support, streamlined back-office functions, multilingual support, alongside dynamic customer engagement and retention strategies. Furthermore, our partner organisations are experts in efficient debt recovery services. Our aim is to offer seamless, culturally aligned call or contact centre as well as BPO services that significantly enhance your business's operational effectiveness and customer experience within the UK and Australian contexts.