Customer Support Philippines: Why Offshore Outsourcing Makes Excellent Business Sense
The Philippines has established itself as a haven for offshore outsourcing, particularly in the field of customer support. This strategic move has been embraced by businesses worldwide, proving to be a decision that makes excellent business sense for a multitude of reasons.
Strategic Advantages and Cost Efficiency
Central to the appeal is the significant cost advantage. By outsourcing customer support to the Philippines, businesses can leverage the economic benefits afforded by the region's competitive labor market. Companies can enjoy substantial cost savings on overheads without compromising on the quality of customer service. The lower cost of living translates into lower wages compared to Western counterparts, yet Filipino workers receive a competitive salary by local standards, ensuring a happy, motivated workforce.
High-Quality English Proficiency
The Southeast Asian nation boasts a highly educated labor pool with exceptional English language proficiency. English is an official language and the primary medium of instruction throughout the country's educational system. This fluency ensures that communication with global customers is clear and effective, a critical component in customer satisfaction.
Cultural Compatibility
The nation's historical ties with Western countries have resulted in a workforce that exhibits a high degree of cultural compatibility with Western business practices and customer service expectations. This reduces the learning curve and enables Filipino customer support agents to engage with customers on a level that feels familiar and comfortable.
Focus on Customer Experience
Filipino customer support representatives are known not just for their technical capabilities but also for their warmth and hospitality, allowing them to deliver service with a personal touch. This natural inclination to provide excellent service enhances the customer experience, fostering positive relationships and brand loyalty.
Advanced Technological Infrastructure
The Philippines has invested in modernizing its technological infrastructure, enabling businesses that outsource their customer support to benefit from the latest in telecommunications and data security. This commitment to technology ensures that customer data is handled securely and interactions are efficient and productive.
Time Zone Flexibility
The Philippines' time zone offers an additional advantage, allowing for around-the-clock customer support that is critical for businesses aiming to provide continuous service. This enables organizations to cater to their customers' needs promptly, regardless of where they are in the world.
Economic Growth and Stability
The country's steady economic growth provides a stable environment for long-term outsourcing partnerships. This economic stability, coupled with government support for the BPO sector, makes the Philippines a reliable and wise choice for businesses looking to outsource.
Challenges and Continuous Improvement
While challenges such as adapting to different accents and maintaining high-quality service standards exist, the nation's BPO industry continuously evolves to meet these challenges head-on. Investments in training and development, quality assurance programs, and performance monitoring ensure that the customer support services remain top-notch.
Outsourcing customer support to the Philippines makes excellent business sense due to the combination of cost efficiencies, high-quality English proficiency, cultural compatibility, exceptional customer service, advanced technology, and time zone flexibility. These factors, along with the country's economic stability, make the country an optimal location for businesses looking to enhance their customer support functions while achieving strategic business advantages.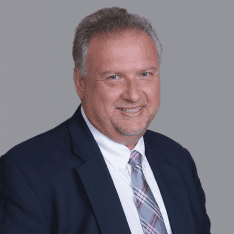 Co-CEO & CCO
US: 866-201-3370
AU: 1800-370-551
UK: 808-178-0977
j.maczynski@piton-global.com
Are you looking for an onshore, nearhsore, or offshore outsourcing solution? Don't know where to start? I am always happy to help.
Let's chat!
Best Regards,
John
Success in outsourcing isn't a matter of chance, but rather the result of a meticulously defined process, a formula that Fortune 500 companies have diligently honed over time. This rigor is a significant factor in the rarity of failures within these industry titans' outsourced programs.
Having spent over two decades partnering with and delivering Business Process Outsourcing (BPO) solutions to Fortune 500 clients, John possesses an in-depth understanding of this intricate process. His comprehensive approach incorporates an exhaustive assessment of outsourcing requirements, precise vendor sourcing, and a robust program management strategy.