For nearly twenty years, the call center outsourcing industry in the Philippines has been an economic powerhouse that shows no side of slowing. Fueled by American companies looking to save money and enhance service quality, the Philippines currently ranks as the world's largest and leading contact center outsourcing destination.
This explosive growth has been a boon for the country's economy, and the call center outsourcing industry in the Philippines is the country's second-largest income source. According to statistics from early 2020, the BPO industry is home to more than 800 registered outsourcing providers, employs more than 1.4 million Filipinos, and generates more than US $28 billion in annual revenues, a figure that accounts for 8% of the country's GDP. As a point of comparison, in 2000, there were only about 20 BPO companies operating nationwide.
What Comprises the BPO Industry in the Philippines?
The BPO industry in the Philippines covers eight sub-sectors: call centers, knowledge process outsourcing and back offices, animation, software and game development, engineering design, and medical transcription. 70% of all outsourced business processes are related to customer acquisition, management, and retention. Customer care, inbound sales, technical support, lead generation, and telemarketing are the most frequently outsourced services. The remaining 30% are back-office related services such as content moderation, order processing, and enterprise data management.
American Businesses Continue to See Success
According to a recent Reuters report, the United States remains the biggest customer for Filipino outsourcing providers, while the demand for BPO services from Australia, Europe, and New Zealand continues to grow at a steady pace.
Attracted by lower rates and a young and literate workforce who speak excellent English, Fortune 500 giants like Amazon, Google, Uber, Facebook, and JP Morgan Chase all either outsource to call center and back-office outsourcing providers in the Philippines or have established their own in-house operations in the country. In return for lower rates, American companies can expect better business performance that maintains focus on the company's core competencies.
But it's not just the mega-corporations that are outsourcing to call centers in the Philippines. Inspired by the success of bigger companies, small and medium enterprises (SMEs) have increasingly turned to the Philippines for the same type of success and savings. Today, there are more than ten thousand US SMEs partnering with contact centers in the Philippines.
What Are The Advantages?
Facts and figures like those above don't lie. After twenty years, it's obvious that outsourcing to the Philippines continues to bring great success for both the country and American companies. Let's take a look at just some of the advantages of call center and back-office outsourcing to the Philippines:
Substantial Savings
Pricing and savings are the biggest draws of outsourcing to the Philippines. The cost of labor is almost half of that in the United States, and American companies can save on office space, computers, software, and equipment, health benefits, legal and HR costs, and taxes. In the long run, American companies can save up to 60% by outsourcing to BPO companies in the Philippines. Cost competitiveness is also the key reason why the Philippines recently surpassed India as the country with the largest number of voice-based BPO services.
A Skilled Workforce and Cultural Affinity
With an average age of 24 and a literacy rate of 94%, the Philippines boasts a young, highly educated workforce that speaks excellent English, which is highly important in the call center sector where clear communication is key. Moreover, a young workforce that's already steeped in tech and IT finds a booming marketplace with no shortage of jobs. To better prepare Filipino students for successful careers in the BPO industry, the government has partnered with the country's top universities to provide a BPO-specific curriculum.
As well, the long-time close cultural ties between the US and the Philippines work as another advantage. The Filipino education system closely resembles that of the US, and students are well schooled in aspects of the American culture, making it easier for them to work closely with American clients. Also, since the Filipino legal, accounting, and regulatory process are based on US law, graduates in the Philippines are able to compete for work for US firms.
Strong Government Regulations
By passing BPO-friendly legislation and laws and supporting outsourcing-related organizations, the Philippine government continues to ensure the continued growth of this economic cash cow. This includes the 1990 formation of the Technical Education and Skills Development Authority (TESDA), whose goals are to develop the Filipino workforce with "world-class competence and positive work values" and provide world-class technical education and skills development.
The creation in 2008 of the National Information and Communication Technology Council also seeks to further the growth of the BPO and technology industry in the country. The organization serves as the unified voice for the Philippine Information and Communications Technology (ICT) sector.
Data Privacy and Security
Since outsourcing operations usually include the sharing of confidential data, the Data Privacy Act passed by the Philippine government in 2012 ensures that privacy standards comply with international standards. According to this act, there are strict regulations in place to keep private valuable confidential data from unauthorized access, making the Philippines an even more desirable destination for BPO and call center outsourcing.
The Outlook
Industry experts predict the astonishing growth of the BPO industry in the Philippines will be sustained for at least the next decade. As American companies figure out how to navigate a coronavirus-ravaged economy, experts believe they'll increasingly partner with BPO and call center outsourcing providers in the Philippines to save money and streamline processes, a move that will only fuel the continued growth of this already booming industry.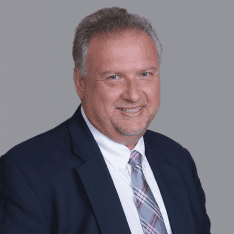 Co-CEO & CCO
US: 866-201-3370
AU: 1800-370-551
UK: 808-178-0977
j.maczynski@piton-global.com
Are you looking for an onshore, nearhsore, or offshore outsourcing solution? Don't know where to start? I am always happy to help.
Let's chat!
Best,
John.
Success in outsourcing isn't a matter of chance, but rather the result of a meticulously defined process, a formula that Fortune 500 companies have diligently honed over time. This rigor is a significant factor in the rarity of failures within these industry titans' outsourced programs.
Having spent over two decades partnering with and delivering Business Process Outsourcing (BPO) solutions to Fortune 500 clients, John possesses an in-depth understanding of this intricate process. His comprehensive approach incorporates an exhaustive assessment of outsourcing requirements, precise vendor sourcing, and a robust program management strategy.