In the wake of the COVID-19 pandemic, consumers are recovering and ready to start shopping again, but businesses haven't quite figured out how to meet such a demand. As the cost of recruiting and hiring new employees rises and the normalcy of remote work grows, many businesses are outsourcing to the Philippines to meet their needs. A sector worth around US$30 billion in the country, the Philippines' BPO industry has seen massive growth in recent years – and it's easy to see why. BPOs in the Philippines have invested in education, scaled up their operations, and worked closely with their workforce to ensure efficient cross-cultural communication. The country's large, well-educated workforce and close ties with the US are just a few of the reasons why BPO companies, and especially call centres, in the Philippines are global leaders.
Outsourcing to the Philippines is a smart financial decision for many companies, simply due to the cost of providing these services in-house. Many entry-level positions that encompass BPO work – data entry, customer service, and IT help – have high turnover rates in the UK and Australia, making companies eat the cost of hiring. BPO companies in the Philippines are able to recruit and manage well-trained workers at a lower cost. These services are of the same quality as in-house services as well, without the need to manage them. Call centres in the Philippines often invest in training and continuing education for their workers, better equipment, and larger facilities, to fulfil the needs of clients. Additionally, workers are fluent in English, trained to speak without an accent, and well-versed in western culture due to the country's relationship with the US. Simply put, any company that wants to focus on its' brand, customer engagement, and product development, is making the right move in hiring BPO services in the Philippines.
The introduction of artificial intelligence has ushered in a new age for contact centres in the Philippines – a surprisingly positive one. Though many critics predicted that new AI technologies might be competition for the industry, companies are one step ahead. By integrating new AI software into the workflow, and training employees on how to efficiently use these new technologies, call centre companies in the Philippines are able to produce work even faster and more accurately. Thus, the business does not have to be responsible for the cost of these new technologies, and the training required to use them. In many ways, the new AI revolution has only spurred the growth of the global BPO industry and made it an even better financial decision for modern business.
With a large, well-educated workforce, strong ties to western culture, high rates of English fluency and bilingualism, and investment in training and technology, it's no wonder that the Philippines' BPO industry is a leader in the global industry. By making the switch to BPOs and call centres in the Philippines, companies all over the world are saving big on training, hiring, and in-house services, while continuing to build their brand and tackle the new global economy.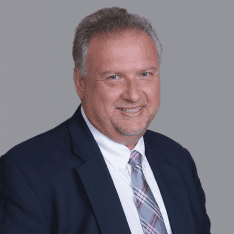 Co-CEO & CCO
US: 866-201-3370
AU: 1800-370-551
UK: 808-178-0977
j.maczynski@piton-global.com
Are you looking for an onshore, nearhsore, or offshore outsourcing solution? Don't know where to start? I am always happy to help.
Let's chat!
Best Regards,
John
Success in outsourcing isn't a matter of chance, but rather the result of a meticulously defined process, a formula that Fortune 500 companies have diligently honed over time. This rigor is a significant factor in the rarity of failures within these industry titans' outsourced programs.
Having spent over two decades partnering with and delivering Business Process Outsourcing (BPO) solutions to Fortune 500 clients, John possesses an in-depth understanding of this intricate process. His comprehensive approach incorporates an exhaustive assessment of outsourcing requirements, precise vendor sourcing, and a robust program management strategy.