Healthcare BPO in the Philippines: Elevating Patient Care with Outsourced Expertise
Healthcare Business Process Outsourcing (BPO) in the Philippines is elevating patient care by offering outsourced expertise that combines cost efficiency with a high standard of service quality. In a sector where accuracy and sensitivity are paramount, the Philippines has emerged as a leader, providing healthcare organizations around the world with reliable and innovative BPO solutions.
Expertise in Healthcare Management
The country's BPO industry has carved a niche in healthcare management by leveraging its deep pool of healthcare professionals, including nurses and medical technologists who are well-versed in both clinical knowledge and administrative functions. These professionals bring their medical expertise to the table, ensuring that outsourced tasks such as medical coding, billing, and patient scheduling are handled with the utmost care and precision.
Cost-Effective Solutions without Compromising Quality
One of the primary advantages of outsourcing healthcare BPO to the Philippines is the significant cost savings for healthcare organizations. These savings are achieved without compromising service quality, as Filipino BPO workers are known for their attention to detail and commitment to delivering the highest level of patient care support.
Cultural Affinity and Strong Communication Skills
The Southeast Asian nation has a strong cultural affinity with Western countries, especially the United States, making Filipino BPO workers adept at communicating and empathizing with patients from these regions. This cultural alignment is crucial in healthcare settings where understanding patient concerns and communicating effectively can make a significant difference in patient outcomes.
Adherence to International Standards
Healthcare BPO providers in the country strictly adhere to international standards and regulations, such as HIPAA (Health Insurance Portability and Accountability Act), ensuring patient data privacy and security. They stay abreast of changes in healthcare laws and policies, providing clients with confidence that their operations are compliant with global best practices.
24/7 Operations for Uninterrupted Service
With round-the-clock operations, healthcare BPO in the Philippines provides uninterrupted service to global healthcare providers. This ensures that patient inquiries, billing, and administrative tasks are managed efficiently, regardless of time zone differences, leading to improved patient satisfaction and operational productivity.
Technology-Driven Healthcare Services
Healthcare services are enhanced by advanced technology, including Electronic Health Records (EHR) systems and telemedicine platforms. This technological integration allows for better patient data management, and streamlined workflows, and supports the growing trend of digital health services.
Tailored Services for Diverse Healthcare Needs
Healthcare providers have diverse needs, and local outsourcing companies offer tailored services to meet these specific requirements. From managing patient records and insurance processing to providing telehealth support and clinical research, these companies are equipped to handle a wide range of healthcare-related processes.
Training and Continuous Improvement
BPO companies in the Philippines invest heavily in training their healthcare workforce, ensuring that they are updated on the latest healthcare trends, technologies, and best practices. This commitment to continuous improvement translates into better service delivery and positions the Philippines as a hub for healthcare BPO excellence.
Healthcare BPO in the Philippines is playing a critical role in the global healthcare ecosystem by providing specialized outsourced services that enhance patient care. With a unique blend of medical expertise, cost efficiency, and technological prowess, the country continues to set the standard for healthcare BPO services, contributing to the betterment of patient experiences worldwide.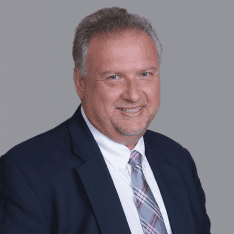 Co-CEO & CCO
US: 866-201-3370
AU: 1800-370-551
UK: 808-178-0977
j.maczynski@piton-global.com
Are you looking for an onshore, nearhsore, or offshore outsourcing solution? Don't know where to start? I am always happy to help.
Let's chat!
Best Regards,
John
Success in outsourcing isn't a matter of chance, but rather the result of a meticulously defined process, a formula that Fortune 500 companies have diligently honed over time. This rigor is a significant factor in the rarity of failures within these industry titans' outsourced programs.
Having spent over two decades partnering with and delivering Business Process Outsourcing (BPO) solutions to Fortune 500 clients, John possesses an in-depth understanding of this intricate process. His comprehensive approach incorporates an exhaustive assessment of outsourcing requirements, precise vendor sourcing, and a robust program management strategy.