In our global economy – with the growth of businesses spurred on by consumer culture in the age of the internet – many companies are looking for new ways to meet the needs of their large customer base while keeping operating costs low. But it can be hard to decrease recruitment and hiring costs for in-house services without compromising in the quality of the service – or risking a high turnover rate. With so many barriers to quality services, it's easy to see why many companies have started outsourcing to the Philippines, where they receive quality services for a fraction of the operating cost.
Known as business process outsourcing (BPO), the industry is a booming one, bringing in US$28 billion to the Philippines, and seeing new growth every year. BPO services in the Philippines are not new – in fact, the sector comprises more than 8% of the country's GDP alone. Call centres in the Philippines provide many different services, from data entry and customer service to IT help desk and payroll management. While it seems counterintuitive to outsource baseline company tasks, this frees up in-house employees' time and energy to focus on bigger goals, such as brand building and customer engagement. BPO companies in the Philippines are skilled specifically at managing and training their workforce in performing these tasks. Many companies invest heavily in improving training, paying for continuing education of their employees, and increasing facility space for an ever-growing job market.
In the past decade, contact centres in the Philippines have become a mainstay in the country's economy, providing stable jobs to many young workers who have just graduated college. To continue to bolster the industry, many BPO companies in the Philippines have, in turn, funded new university programs that train students in diverse tasks, the use of technology and software, and the soft skills required to work with customers effectively.
This evolving growth of BPO services in the Philippines comes with the advent of new technologies such as AI, built to handle similar tasks of data entry and customer service complaints. But while some critics assumed that AI would become the BPO industry's primary competitor, the technology has empowered changes in BPO in the Philippines. For one thing, many companies are adopting AI into daily business processes to allow for streamlined services. Additionally, as more skilled labour is in high demand – website creation, graphic design, and even AI testing – BPO in the Philippines will likely hire highly-educated young people and continue investing in training and education for current employees.
As businesses continue to see massive global growth and a larger consumer base, there's more to handle than ever before. But rather than worrying about recruitment, hiring, and turnover – and taking on the financial costs of this – outsourcing to the Philippines is the smart financial decision for modern business. With the country's investment in training and continued education, better equipment and facilities, and fluency in English and Western culture, there's no question that the Philippines' BPO industry will continue to grow, and businesses will do well to see its value.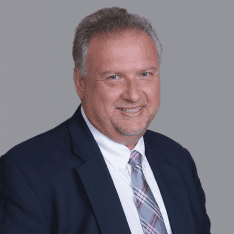 Co-CEO & CCO
US: 866-201-3370
AU: 1800-370-551
UK: 808-178-0977
j.maczynski@piton-global.com
Are you looking for an onshore, nearhsore, or offshore outsourcing solution? Don't know where to start? I am always happy to help.
Let's chat!
Best,
John.
Success in outsourcing isn't a matter of chance, but rather the result of a meticulously defined process, a formula that Fortune 500 companies have diligently honed over time. This rigor is a significant factor in the rarity of failures within these industry titans' outsourced programs.
Having spent over two decades partnering with and delivering Business Process Outsourcing (BPO) solutions to Fortune 500 clients, John possesses an in-depth understanding of this intricate process. His comprehensive approach incorporates an exhaustive assessment of outsourcing requirements, precise vendor sourcing, and a robust program management strategy.