Call Center Services Philippines: How Advanced Tech is Changing the Game
In the dynamic realm of business, technological adaptability remains a defining factor in maintaining a competitive edge. The Philippines' call center industry, an established cornerstone of its thriving BPO sector, is in the throes of this evolution. As technology propels vast and rapid changes, the landscape of call centers in the country is undergoing a transformation that is reframing the essence of customer service.
Historically, call centers leaned heavily on human agents to address inquiries, manage complaints, and ensure optimal customer satisfaction. While the human touch is undeniably irreplaceable, the integration of advanced technology is magnifying the potential and capabilities of these centers. Today's call centers are welcoming a new era, marked by AI-powered chatbots and virtual assistants. These sophisticated tools efficiently handle initial customer interactions, offering immediate answers and drastically reducing wait times. On occasions where a query proves too intricate, these chatbots ensure a smooth handover to a human agent.
Another notable change is the adoption of omnichannel platforms. Modern consumers seamlessly drift across various channels, from social media and emails to voice calls and web chats. By implementing omnichannel strategies, call centers can offer a unified and consistent customer experience across all these platforms, ensuring that service quality remains uncompromised, regardless of the communication channel.
Furthermore, the inclusion of predictive analytics is reshaping the call center's operational framework. Using this data-driven approach, call centers can now anticipate future call trends, facilitating more strategic resource allocation. Such foresight leads to enhanced workforce management, better call routing, and invariably, heightened customer satisfaction.
Security, especially in today's digital age, can't be stressed enough. The emergence of voice biometrics in call centers reflects this sentiment. By using this technology, centers can authenticate users based on their distinct voice patterns, offering a streamlined verification process while simultaneously bolstering security measures.
The advantages of cloud technology haven't been lost on the call center industry either. With its promise of unmatched flexibility, the cloud is revolutionizing how call centers operate. Whether it's supporting remote work, assuring data access, or simplifying system updates, the cloud has become indispensable in the modern call center toolkit.
Another game-changer is speech analytics. This cutting-edge tech allows for the real-time analysis of voice calls, gauging customer emotions and sentiments. Such insights provide an immediate feedback loop for agents and act as a catalyst for continuous improvement in service delivery.
Plus, the evolution of Interactive Voice Response (IVR) systems is noteworthy. Once a mere instrument for routing calls, today's AI-infused IVRs can undertake a plethora of tasks, from billing queries to basic troubleshooting, allowing human agents to dedicate their time to more intricate issues.
As the Philippine call center industry integrates these technological marvels, the emphasis on service delivery is experiencing a shift. Instead of being reactionary, the approach is becoming increasingly proactive, with centers leveraging data insights to anticipate and address customer needs even before they surface.
Yet, amidst this technological surge, the quintessential human touch, which has always set Philippine call centers apart, remains invaluable. Here, technology isn't seen as a replacement but as an enhancement—a tool that, when wielded by a skilled agent, can create deeply personalized customer experiences.
As the Philippines further cements its standing as a global call center giant, it's this harmonious blend of cutting-edge technology and human expertise that ensures the nation's position at the pinnacle of customer service excellence.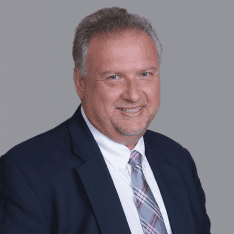 Co-CEO & CCO
US: 866-201-3370
AU: 1800-370-551
UK: 808-178-0977
j.maczynski@piton-global.com
Are you looking for an onshore, nearhsore, or offshore outsourcing solution? Don't know where to start? I am always happy to help.
Let's chat!
Best Regards,
John
Success in outsourcing isn't a matter of chance, but rather the result of a meticulously defined process, a formula that Fortune 500 companies have diligently honed over time. This rigor is a significant factor in the rarity of failures within these industry titans' outsourced programs.
Having spent over two decades partnering with and delivering Business Process Outsourcing (BPO) solutions to Fortune 500 clients, John possesses an in-depth understanding of this intricate process. His comprehensive approach incorporates an exhaustive assessment of outsourcing requirements, precise vendor sourcing, and a robust program management strategy.