Contact Centres Philippines: Leveraging Outsourcing to Gain a Competitive Edge
In an era of fierce business competition, staying ahead is not just a goal; it's a necessity. Many global enterprises and even budding startups are continually seeking methods to enhance their operational efficiencies, customer service, and bottom lines. Enter the outsourcing industry in the Philippines, which offers contact centres as a key solution for businesses aiming for that coveted competitive edge.
The archipelago nation, known for its stunning beaches and rich cultural heritage, has also steadily emerged as a powerhouse in the business process outsourcing (BPO) sector. One of the primary drivers behind this rise is the country's strength in contact centre services. But what makes the Philippines stand out in this crowded global market?
First and foremost, the Philippines boasts a young, educated, and highly motivated workforce. The Filipino populace has a natural fluency in English, thanks to the country's historical ties and its educational system that emphasises English proficiency. This linguistic advantage means businesses outsourcing their contact centres to the Philippines can expect seamless communication, vital for maintaining high levels of customer satisfaction.
Beyond language, the Filipino cultural ethos places a high emphasis on 'pakikipagkapwa' – a concept that stresses the importance of relating to others. This translates into exceptional customer service, as agents often display genuine empathy, patience, and a keen understanding of the concerns of those they're assisting.
Economically, outsourcing contact centres to the Philippines is also a strategic move. With its competitive pricing structures, businesses can achieve significant cost savings without compromising on service quality. This economic advantage allows firms to reallocate resources to core functions, R&D, or other strategic areas.
Technology, too, has played a significant role in the Southeast Asian BPO powerhouse's dominance in this sector. Many contact centres here are equipped with state-of-the-art infrastructure, ensuring minimal downtimes and seamless operations. Advanced analytics, AI-driven tools, and omnichannel communication platforms are increasingly standard, allowing for efficient data processing and real-time solutions to customer queries.
The dynamism of the contact centre industry in the Philippines is further exemplified by its adaptability. As industries evolve and customer preferences shift, these centres have showcased an ability to pivot quickly, embracing newer technologies and training methodologies to meet the changing demands.
The blend of linguistic proficiency, cultural empathy, economic advantages, and technological prowess makes the Philippines' contact centres an ideal outsourcing destination for businesses aiming for a competitive edge. In this era where every touchpoint with a customer can make or break brand loyalty, ensuring top-notch customer service is paramount. The country, with its array of high-quality contact centre services, positions businesses perfectly to achieve just that.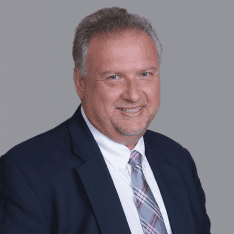 Co-CEO & CCO
US: 866-201-3370
AU: 1800-370-551
UK: 808-178-0977
j.maczynski@piton-global.com
Are you looking for an onshore, nearhsore, or offshore outsourcing solution? Don't know where to start? I am always happy to help.
Let's chat!
Best Regards,
John
Success in outsourcing isn't a matter of chance, but rather the result of a meticulously defined process, a formula that Fortune 500 companies have diligently honed over time. This rigor is a significant factor in the rarity of failures within these industry titans' outsourced programs.
Having spent over two decades partnering with and delivering Business Process Outsourcing (BPO) solutions to Fortune 500 clients, John possesses an in-depth understanding of this intricate process. His comprehensive approach incorporates an exhaustive assessment of outsourcing requirements, precise vendor sourcing, and a robust program management strategy.