Call Centers Philippines: Why CX, not Cost Savings, Should be the Key Focus When Outsourcing Offshore
The Philippines, dubbed as the 'Call Center Capital of the World', has long been associated with the promise of cost savings for companies seeking to outsource their operations. And while the allure of reduced overheads is undeniable, focusing merely on financial benefits is an outdated and oversimplified view. Today, companies that achieve the most success with outsourcing understand that Customer Experience (CX) should be at the forefront of their strategy. Here's why.
Firstly, in the digital age, brand loyalty is a fickle concept. One negative interaction, one missed expectation, and customers can easily pivot to another brand, often voicing their dissatisfaction across social media platforms. This makes the quality of every interaction between a brand and its customers absolutely paramount. The Southeast Asian nation, renowned for its high English proficiency and cultural affinity with Western markets, naturally offers a caliber of customer service that aligns with customer expectations.
In addition, the Philippines' deep-rooted values of hospitality and genuine care shine through in customer interactions. When a customer senses empathy, patience, and a genuine desire to help from a call center agent, it transcends the ordinary transactional nature of the call. It fosters trust, deepens relationships, and significantly boosts customer retention.
Furthermore, a focus on CX translates to better brand representation. When outsourcing to call centers, these agents become the voice and face of the brand. The way they handle each call, email, or chat speaks volumes about the brand's values and ethos. By prioritizing CX over mere cost savings, companies can ensure that their brand is consistently represented at the highest standard.
Another crucial point to consider is the feedback loop. Call centers are gold mines of customer insights. A center that emphasizes CX will not just passively handle customer interactions but actively seek feedback, analyze patterns, and offer solutions. Such insights, when looped back to the parent company, can lead to product improvements, service enhancements, and even the identification of new market opportunities.
The integration of advanced technologies in call centers, such as AI and machine learning, also offers a new dimension to CX. While these technologies can lead to efficiencies and cost savings, their primary value is in enhancing the customer experience – be it through personalization, predictive support, or real-time problem resolution.
Interestingly, focusing on CX also aligns with the evolving dynamics of the outsourcing industry in the country. The nation is gradually moving up the value chain, handling more complex, non-voice tasks and roles that require higher levels of expertise and analytical skills. These roles, intrinsically, are more CX-centric, requiring a deep understanding of the customer journey, pain points, and aspirations.
Lastly, while cost savings are a tangible, immediate benefit, the ROI on exceptional CX is long-term and far-reaching. Positive word of mouth, reduced customer churn, and higher customer lifetime value are just a few of the long-term benefits that companies can reap when they prioritize CX in their outsourcing strategy.
The bottom line, while the Philippines continues to offer competitive cost structures for outsourcing, the real value lies in the country's ability to deliver exceptional customer experiences. As global markets become more competitive and customer expectations evolve, brands that prioritize CX, especially when outsourcing offshore, are the ones that will thrive and stay ahead in the game.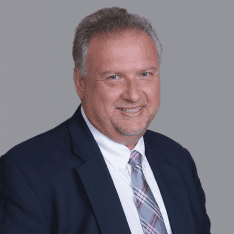 Co-CEO & CCO
US: 866-201-3370
AU: 1800-370-551
UK: 808-178-0977
j.maczynski@piton-global.com
Are you looking for an onshore, nearhsore, or offshore outsourcing solution? Don't know where to start? I am always happy to help.
Let's chat!
Best Regards,
John
Success in outsourcing isn't a matter of chance, but rather the result of a meticulously defined process, a formula that Fortune 500 companies have diligently honed over time. This rigor is a significant factor in the rarity of failures within these industry titans' outsourced programs.
Having spent over two decades partnering with and delivering Business Process Outsourcing (BPO) solutions to Fortune 500 clients, John possesses an in-depth understanding of this intricate process. His comprehensive approach incorporates an exhaustive assessment of outsourcing requirements, precise vendor sourcing, and a robust program management strategy.