Multilingual BPO Services Philippines: A Hub for Global Customer Engagement
The Philippines has long been celebrated for its strong English language capabilities, having carved a niche for itself as a leading destination for voice-based BPO services. But beyond this accolade, there's another rapidly growing feather in its cap: multilingual BPO services. As globalization continues its relentless march forward, the demand for customer support in multiple languages has never been higher. Recognizing this, the Philippines has evolved to accommodate the diverse linguistic needs of businesses worldwide.
What sets the Philippines apart is not just the sheer range of languages on offer but the quality of service provided. Filipino BPO agents, well-versed in languages such as Spanish, Mandarin, Japanese, Korean, German, French, and many others, are meticulously trained to understand cultural nuances, local idioms, and specific colloquialisms. This ensures that the customer feels genuinely understood, appreciated, and catered to, regardless of where they're calling from.
The reason behind this linguistic prowess is multifaceted. Firstly, the Philippines is home to a diverse population, with over 100 ethnic groups. This diversity has fostered an environment conducive to learning multiple languages. Moreover, with a robust educational system that emphasizes language training and an intrinsic cultural openness to global influences, Filipinos have a natural inclination toward mastering new languages.
The strategic location of the country also makes it an ideal bridge between the East and West. With its proximity to both Asian and Western nations, it can offer services that cater to a broad spectrum of time zones. This geographical advantage, combined with its multilingual capabilities, positions the Philippines as a 24/7 hub for global customer engagement.
Companies seeking to expand their global footprint often face the challenge of maintaining consistency in brand messaging across diverse markets. This is where multilingual BPO services in the Philippines play a crucial role. By offering support in various languages, these BPO firms ensure that a brand's voice, tone, and messaging remain uniform, regardless of the language in which it's communicated.
The integration of technology further enhances the multilingual capabilities of the nation's BPO sector. Advanced AI-driven tools assist agents in real-time translations, ensuring speed and accuracy. Furthermore, with the rise of omnichannel support, these BPO providers can engage with customers across multiple platforms – be it voice, chat, email, or social media – all while maintaining linguistic integrity.
From a business perspective, tapping into the multilingual BPO services of the Philippines can lead to substantial cost savings. Rather than setting up multiple contact centers in various parts of the world, businesses can centralize their operations in the country. This centralization not only leads to economies of scale but also ensures more streamlined operations, consistent training methodologies, and uniform service quality.
In the realm of customer experience (CX), speaking a customer's language, both literally and metaphorically, can be a game-changer. It breaks down barriers, fosters trust, and builds lasting relationships. The Southeast Asian BPO powerhouse, with its potent combination of linguistic skills and customer-centric ethos, stands as a beacon for businesses seeking to genuinely connect with a global clientele.
In the ever-evolving landscape of business process outsourcing, the Philippines continues to redefine its value proposition. The rise of multilingual BPO services is a testament to the country's adaptability, foresight, and commitment to delivering unparalleled customer experiences on a global scale.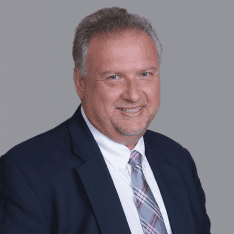 Co-CEO & CCO
US: 866-201-3370
AU: 1800-370-551
UK: 808-178-0977
j.maczynski@piton-global.com
Are you looking for an onshore, nearhsore, or offshore outsourcing solution? Don't know where to start? I am always happy to help.
Let's chat!
Best Regards,
John
Success in outsourcing isn't a matter of chance, but rather the result of a meticulously defined process, a formula that Fortune 500 companies have diligently honed over time. This rigor is a significant factor in the rarity of failures within these industry titans' outsourced programs.
Having spent over two decades partnering with and delivering Business Process Outsourcing (BPO) solutions to Fortune 500 clients, John possesses an in-depth understanding of this intricate process. His comprehensive approach incorporates an exhaustive assessment of outsourcing requirements, precise vendor sourcing, and a robust program management strategy.