BPO Services in the Philippines: Catalyzing CX Excellence with Innovative Outsourcing
Business Process Outsourcing (BPO) services in the Philippines have become pivotal in catalyzing customer experience (CX) excellence, offering innovative outsourcing solutions that redefine how businesses connect with their customers. In the country, BPO is not just about operational support; it's about creating a culture of service that permeates every customer interaction, driving satisfaction and loyalty.
The Asian country has established itself as a global powerhouse in the BPO industry, with a reputation for delivering high-quality, customer-centric services. The success of BPO services in the country is underpinned by a unique combination of highly skilled human resources, state-of-the-art technology, and an innate cultural affinity for customer service. This trinity of advantages enables Philippine BPOs to offer an unparalleled CX that is both efficient and genuinely engaging.
Leveraging Human Capital for CX Innovation
Filipino agents are renowned for their exceptional communication skills, emotional intelligence, and service-oriented mindset. The workforce is adept at not just addressing customer needs but anticipating them, providing solutions that are both thoughtful and proactive. This human capital is the cornerstone of the Philippine BPO industry's CX strategy, ensuring that every customer feels valued and understood.
Technology as a CX Enabler
BPO providers are at the forefront of integrating advanced CX technologies, such as AI-driven analytics, CRM platforms, and omnichannel communication tools. These technologies are not merely for show; they are actively employed to enhance the customer journey, offering personalized and consistent interactions across all touchpoints. By harnessing the power of technology, BPO services in the Philippines are able to deliver a CX that is not only responsive but also predictive of future customer trends.
Scalable and Flexible CX Solutions
Businesses that outsource to the Philippines benefit from scalable and flexible CX solutions that can grow with their operations. Whether it's handling a surge in customer support tickets, managing seasonal fluctuations, or scaling up as the business expands, Philippine BPO services are tailored to meet these evolving demands without compromising on the quality of customer care.
Cultural Synergy for Global CX
The cultural synergy between the Philippines and Western countries, particularly the United States, enhances the ability of Filipino BPO services to deliver a CX that resonates with a global audience. Agents are culturally attuned to the nuances of international customers, allowing for smoother and more effective communication that transcends geographical boundaries.
Cost Efficiency with Premium Service
Outsourcing CX to the country allows businesses to achieve cost efficiency without sacrificing the quality of customer service. The competitive cost structure of the Philippine BPO industry means that businesses can allocate more resources to innovation and growth, all while ensuring their customers are in expert hands.
Government Support for a Thriving BPO Sector
The government's supportive policies have been instrumental in fostering a thriving BPO sector. Investments in education, infrastructure, and digital connectivity have created an ecosystem conducive to the growth of BPO services, further enhancing the country's ability to deliver exceptional CX.
BPO services in the Philippines are driving CX excellence with a suite of innovative outsourcing solutions. By combining the talents of a skilled workforce, the leverage of advanced technology, and the efficiency of flexible service models, the nation's outsourcing providers are helping businesses around the world to create meaningful and lasting connections with their customers.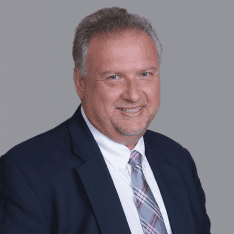 Co-CEO & CCO
US: 866-201-3370
AU: 1800-370-551
UK: 808-178-0977
j.maczynski@piton-global.com
Are you looking for an onshore, nearhsore, or offshore outsourcing solution? Don't know where to start? I am always happy to help.
Let's chat!
Best Regards,
John
Success in outsourcing isn't a matter of chance, but rather the result of a meticulously defined process, a formula that Fortune 500 companies have diligently honed over time. This rigor is a significant factor in the rarity of failures within these industry titans' outsourced programs.
Having spent over two decades partnering with and delivering Business Process Outsourcing (BPO) solutions to Fortune 500 clients, John possesses an in-depth understanding of this intricate process. His comprehensive approach incorporates an exhaustive assessment of outsourcing requirements, precise vendor sourcing, and a robust program management strategy.