The Philippines is quickly becoming a premier location for business process outsourcing (BPO) outsourcing. The country has a number of advantages that make it an attractive destination for companies looking to outsource their operations, including a large English-speaking population, a culture that values customer service, and a government that supports the BPO industry.
One of the main advantages of outsourcing to the Southeast Asian nation is cost savings. The country has a relatively low cost of labor compared to other countries such as the United States and Canada. This means that companies can save money on labor costs by outsourcing to the BPO powerhouse. The government offers tax incentives and other benefits to BPO firms, which can further reduce costs.
Another advantage of outsourcing to the Philippines is the language proficiency of the workforce. The Philippines is the third largest English-speaking country in the world, and many Filipinos are fluent in both English and their native language. This means that companies can be confident that their operations will be able to communicate effectively with customers and clients, even if they are not native English speakers.
The country also has a culture that values customer service. Filipinos are known for their polite and friendly nature, which makes them well-suited for customer service and other BPO roles. Additionally, the country has a strong work ethic and a low turnover rate, which ensures that the BPO workforce will be stable and reliable.
The government of the Philippines also supports the BPO industry. It has a number of special economic zones that offer tax incentives and other benefits for companies. This helps to create a favorable business environment for BPOs.
Outsourcing companies in the Philippines have access to the latest technology, which allows them to provide high-quality services. Many of these companies are equipped with state-of-the-art software and hardware that enables them to handle customer inquiries and complaints efficiently.
The Asian outsourcing hub is also a premier location for IT-BPO services such as software development, game development, and animation. The country has a pool of highly skilled and talented professionals in these fields and is home to a number of successful IT-BPO providers.
Philippine BPOs also have a flexible capacity that can be adjusted to suit the specific needs of the client's business. They can provide services ranging from simple data entry to complex back-office functions, and can adjust the size of their workforce to meet the requirements of the client.
The Philippines is a premier location for BPO and outsourcing due to its cost-effectiveness, language proficiency, high level of customer service, government support, access to technology, IT-BPO services, and flexible capacity. These advantages, along with the country's commitment to quality, make the country an ideal destination for companies looking to outsource their operations.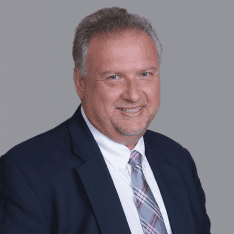 Co-CEO & CCO
US: 866-201-3370
AU: 1800-370-551
UK: 808-178-0977
j.maczynski@piton-global.com
Are you looking for an onshore, nearhsore, or offshore outsourcing solution? Don't know where to start? I am always happy to help.
Let's chat!
Best,
John.
Success in outsourcing isn't a matter of chance, but rather the result of a meticulously defined process, a formula that Fortune 500 companies have diligently honed over time. This rigor is a significant factor in the rarity of failures within these industry titans' outsourced programs.
Having spent over two decades partnering with and delivering Business Process Outsourcing (BPO) solutions to Fortune 500 clients, John possesses an in-depth understanding of this intricate process. His comprehensive approach incorporates an exhaustive assessment of outsourcing requirements, precise vendor sourcing, and a robust program management strategy.