Back-office Outsourcing India: The Powerhouse Behind Global Business Efficiency
While the front-facing functions of businesses often steal the limelight, it's the back-office operations that act as the backbone, ensuring smooth sailing and bolstering overall efficacy. Over the years, India has not only recognized this truth but has become a global epicenter for back-office outsourcing, showcasing unparalleled prowess and consistency.
The journey of India in capturing a significant share of the global back-office outsourcing market is a blend of strategic foresight, ample resources, and the relentless pursuit of excellence. But what makes the nation such a prominent player in this domain?
First and foremost is the vast talent pool that India boasts. With a significant portion of its young population armed with degrees in commerce, finance, and information technology, the country provides a reservoir of skilled professionals adept at handling a plethora of back-office functions. Whether it's data entry, human resources, finance, or IT support, the country's workforce is versatile and adaptive.
Cost efficiency has always been a magnet drawing global businesses to India. With operational costs being a fraction of what they would be in western countries, enterprises can achieve significant cost savings without compromising on the quality of work. This value proposition is hard to resist for businesses, from startups to established corporations.
Another cornerstone of the BPO powerhouse nation's success in back-office outsourcing is its embrace of cutting-edge technology. As the world shifts towards digital platforms, Indian service providers have kept pace, integrating advanced systems, software, and automation tools into their operations. This marriage of skilled manpower with technology ensures that the services provided are both accurate and timely.
The country's commitment to strengthening its IT infrastructure has played a pivotal role. The proliferation of IT hubs, special economic zones, and tech parks has created an environment conducive to the growth of back-office service providers. Paired with robust data protection laws and cybersecurity measures, it instills confidence in global businesses about the safety and security of their outsourced operations.
Cultural adaptability is another feather in India's cap. The ability of the Indian workforce to understand and adapt to diverse global business cultures and practices makes the transition smoother for companies venturing into outsourcing. Regular training and skill enhancement initiatives taken up by outsourcing firms in India ensure that their teams are updated with the latest global practices and standards.
The proactive support of the government has also been instrumental. Incentives, tax breaks, and policies that favor the growth of the BPO sector have attracted significant foreign investments, further bolstering the nation's reputation as a back-office giant.
At the heart of it all is the relentless drive for excellence. Back-office service providers in Inida are not content with just delivering what's asked; they consistently strive for process improvements, innovation, and value addition, making them true partners in the growth journey of their clients.
Back-office outsourcing to India is not just about cost-saving; it's about harnessing the synergy of talent, technology, and tradition to drive business efficiency. As global enterprises continue to seek optimization and competitive advantages, India stands as a beacon, illuminating the path to operational excellence and strategic growth.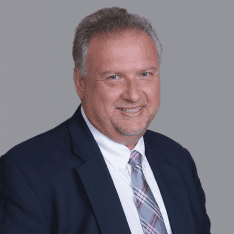 Co-CEO & CCO
US: 866-201-3370
AU: 1800-370-551
UK: 808-178-0977
j.maczynski@piton-global.com
Are you looking for an onshore, nearhsore, or offshore outsourcing solution? Don't know where to start? I am always happy to help.
Let's chat!
Best Regards,
John
Success in outsourcing isn't a matter of chance, but rather the result of a meticulously defined process, a formula that Fortune 500 companies have diligently honed over time. This rigor is a significant factor in the rarity of failures within these industry titans' outsourced programs.
Having spent over two decades partnering with and delivering Business Process Outsourcing (BPO) solutions to Fortune 500 clients, John possesses an in-depth understanding of this intricate process. His comprehensive approach incorporates an exhaustive assessment of outsourcing requirements, precise vendor sourcing, and a robust program management strategy.