Contact Centres Philippines: The Outsourcing Heaven for UK and Australian Businesses
The Philippines has carved out a reputation as a veritable paradise for outsourcing, especially for businesses based in the UK and Australia. This Southeast Asian nation has become an exemplar in providing stellar contact centre services, attracting Western businesses with its blend of fluent English speakers, cultural affinity, and an unwavering commitment to customer satisfaction.
UK and Australian companies, in particular, find a kindred spirit in the country. The shared nuances of the English language, overlaid with a deep understanding of Western customer service expectations, make the country an outsourcing haven. The Filipino workforce stands out for its exceptional communication skills, adaptability, and warmth, ensuring that customers on the other side of the call feel valued and understood.
Central to the success of contact centres in the Philippines is their integration of cutting-edge technology. AI-powered assistance, sophisticated data analytics, and omnichannel capabilities are woven into the fabric of daily operations, enabling these centres to deliver bespoke customer experiences at scale. These tech-forward strategies are not merely about keeping pace with trends; they are about setting new benchmarks for customer engagement across industries.
In the UK and Australian markets, where consumer standards are notably high, the ability of Philippine contact centres to deliver empathetic, efficient, and comprehensive service is paramount. They offer a wide array of services, from technical support to customer retention strategies, which are tailored to the specificities of each client, ensuring a seamless brand experience.
The geographical location of the country also presents a strategic advantage due to its favourable time zone overlap with UK and Australian business hours. This allows for real-time customer service solutions and the ability to address customer issues promptly, a critical requirement for businesses that operate on the principle of immediacy and availability.
Beyond the convenience of time and language, Filipino contact centre agents excel in navigating cross-cultural interactions with sensitivity and professionalism. Regular training in accent neutralisation and cultural nuances ensures that communication remains clear, considerate, and aligned with the expectations of Western customers.
The value proposition of outsourcing to the Philippines is further strengthened by the cost-effectiveness of its contact centre services. The financial benefits are substantial, allowing UK and Australian businesses to reallocate savings into innovation and core business growth, all while maintaining high-quality customer service.
Security and privacy are non-negotiable for businesses operating in today's data-driven landscape, and Philippine BPOs meet this challenge head-on. They employ robust cybersecurity measures and adhere to stringent international data protection regulations, ensuring that customer information remains secure and confidential.
In the final analysis, the Philippines provides a comprehensive outsourcing solution that goes beyond mere cost savings. It offers a strategic partnership that encompasses technological innovation, cultural synergy, empathetic customer service, and operational excellence. For UK and Australian businesses looking to outsource their call centre operations, the country represents a matchless blend of quality, efficiency, and reliability.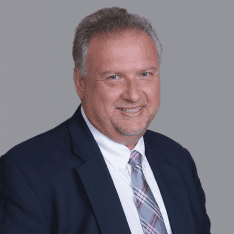 Co-CEO & CCO
US: 866-201-3370
AU: 1800-370-551
UK: 808-178-0977
j.maczynski@piton-global.com
Are you looking for an onshore, nearhsore, or offshore outsourcing solution? Don't know where to start? I am always happy to help.
Let's chat!
Best Regards,
John
Success in outsourcing isn't a matter of chance, but rather the result of a meticulously defined process, a formula that Fortune 500 companies have diligently honed over time. This rigor is a significant factor in the rarity of failures within these industry titans' outsourced programs.
Having spent over two decades partnering with and delivering Business Process Outsourcing (BPO) solutions to Fortune 500 clients, John possesses an in-depth understanding of this intricate process. His comprehensive approach incorporates an exhaustive assessment of outsourcing requirements, precise vendor sourcing, and a robust program management strategy.