Tech Support Outsourcing to the Philippines: Synthesizing Call Center Expertise with CX and FCR for Cost-Savings
Tech support outsourcing to the Philippines has become a pivotal strategy for technology-driven companies seeking to synergize call center expertise with enhanced customer experience (CX) and First Contact Resolution (FCR) rates, all while realizing substantial cost savings. In an era where technical support is integral to customer satisfaction and retention, the nation's BPO industry stands out for its ability to deliver top-tier tech support services that are both efficient and economically advantageous.
The call centers in the Philippines, equipped with highly skilled tech support specialists, have refined the art of customer care in the tech domain. These centers prioritize CX, understanding that in the tech world, a customer's interaction with support staff often sets the tone for their overall brand loyalty. The training provided to agents is comprehensive, covering not just the technical aspects of products and services, but also the soft skills necessary to navigate complex customer emotions during tech-related inquiries and issues.
A key performance indicator for tech support outsourced to the country is the FCR rate. Philippine contact centers have honed their processes and knowledge base to resolve customer issues promptly within the initial interaction. Achieving high FCR rates is beneficial for both the customer, who enjoys a swift resolution to their problem, and the service provider, who sees increased efficiency and reduced costs.
Outsourcing tech support to the Southeast Asian BPO hub allows companies to achieve significant cost savings without compromising the quality of customer service. The cost-effectiveness of the country's BPO industry is well-known, with companies able to save on labor and infrastructure costs while gaining access to a pool of highly qualified tech support professionals. These savings can be reinvested into other areas of the business, such as product development or market expansion, to drive further growth.
The integration of the latest technology in Philippine call centers is another factor contributing to the high quality of tech support services. These centers utilize advanced ticketing systems, CRM platforms, and other tech tools to streamline support processes and provide agents with real-time access to customer data and history. This technological edge ensures that support is both personalized and efficient, leading to better CX and higher customer satisfaction.
Plus, the Philippines' cultural alignment with Western countries, particularly the United States, makes it an ideal location for outsourcing tech support services. The workforce is known for its proficiency in English, cultural understanding, and a customer service orientation that resonates well with customers from these regions.
The nation's government's support of the outsourcing industry, through education, training, and infrastructure development, has helped sustain the sector's growth. This governmental backing ensures a steady pipeline of tech-savvy professionals ready to meet the growing demands of the global tech support market.
Tech support outsourcing to the Philippines offers companies a strategic advantage by combining contact center expertise with a commitment to CX and FCR. The result is a service that not only meets the technical needs of customers but also enhances their overall experience with the brand, all achieved with cost-efficiencies that bolster the bottom line.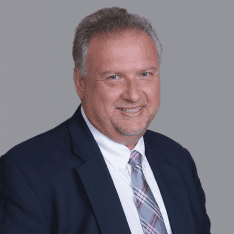 Co-CEO & CCO
US: 866-201-3370
AU: 1800-370-551
UK: 808-178-0977
j.maczynski@piton-global.com
Are you looking for an onshore, nearhsore, or offshore outsourcing solution? Don't know where to start? I am always happy to help.
Let's chat!
Best Regards,
John
Success in outsourcing isn't a matter of chance, but rather the result of a meticulously defined process, a formula that Fortune 500 companies have diligently honed over time. This rigor is a significant factor in the rarity of failures within these industry titans' outsourced programs.
Having spent over two decades partnering with and delivering Business Process Outsourcing (BPO) solutions to Fortune 500 clients, John possesses an in-depth understanding of this intricate process. His comprehensive approach incorporates an exhaustive assessment of outsourcing requirements, precise vendor sourcing, and a robust program management strategy.