In the burgeoning field of educational technology, or edtech, companies are increasingly turning to the Philippines for outsourcing contact center operations and back-office support. This strategic move is enabling digital innovators and disruptors to concentrate on innovation and content development while experienced BPO providers manage the technical and customer support aspects, providing significant cost savings and operational efficiencies.
The Asian outsourcing hub, with its strong educational system and high English language proficiency, has become a hub for education technology outsourcing. Here, contact centers are staffed with well-educated agents who are adept at offering both technical and pedagogical support. These agents possess a unique blend of technical know-how and customer service expertise, making them ideally suited for the edtech sector, where support needs can range from simple password resets to complex instructional design queries.
These contact centers are equipped with the latest technology to provide seamless, omnichannel support to educators and learners. Whether it's through phone, email, chat, or even social media, support is provided in a manner that aligns with the digital habits of modern users, ensuring that help is always just a few clicks away. Such accessibility is crucial in maintaining the high engagement levels that edtech platforms strive for.
Back-office support in the Philippines goes beyond just administrative tasks. It encompasses data management, analysis, and reporting — all critical to the edtech industry. Outsourced teams handle large volumes of educational data, ensuring its accuracy and leveraging it to provide insights that drive personalized learning experiences. They also manage content libraries, ensuring that educational materials are up-to-date, relevant, and aligned with learning outcomes.
Plus, the outsourcing industry in the country has made significant strides in content moderation, a vital service for edtech players that rely on user-generated content. Filipino professionals are trained to moderate forums, discussions, and content submissions, maintaining the integrity of the educational environment and ensuring it remains conducive to learning.
The cost-saving aspect of outsourcing to the Philippines cannot be overstated. With a lower cost of living compared to Western countries, the Philippines offers competitive salaries without compromising the quality of talent. EdTech companies can save up to 60% on operational costs by outsourcing, allowing them to redirect their budgets toward research, development, and market expansion.
Operational scalability is another compelling reason for EdTech firms to choose the Philippines for their outsourcing needs. BPO providers in the country can quickly scale up or down based on the client's requirements, managing seasonal spikes in user activity or rapid business growth without disrupting service quality.
Furthermore, the Philippines' BPO sector is renowned for its robust training programs. These programs not only cover the technical skills required for EdTech support but also focus on the soft skills essential for effective communication in an educational context. Continuous training ensures that the workforce stays current with the latest trends and technologies in the fast-evolving EdTech landscape.
Edtech firms also benefit from the strong government support for the BPO industry in the Philippines. Initiatives to enhance ICT infrastructure, coupled with policies to foster talent development in the BPO workforce, have created an environment where EdTech outsourcing can thrive.
Edtech outsourcing to the Philippines offers a strategic advantage for companies looking to enhance their customer experience and technical support. By leveraging the specialized expertise, cost efficiencies, scalability, and technology savviness of local BPO providers, edtech providers can focus on their core mission of transforming education while ensuring their users receive the best possible support.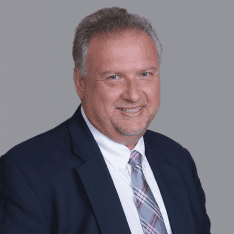 Co-CEO & CCO
US: 866-201-3370
AU: 1800-370-551
UK: 808-178-0977
j.maczynski@piton-global.com
Are you looking for an onshore, nearhsore, or offshore outsourcing solution? Don't know where to start? I am always happy to help.
Let's chat!
Best Regards,
John
Success in outsourcing isn't a matter of chance, but rather the result of a meticulously defined process, a formula that Fortune 500 companies have diligently honed over time. This rigor is a significant factor in the rarity of failures within these industry titans' outsourced programs.
Having spent over two decades partnering with and delivering Business Process Outsourcing (BPO) solutions to Fortune 500 clients, John possesses an in-depth understanding of this intricate process. His comprehensive approach incorporates an exhaustive assessment of outsourcing requirements, precise vendor sourcing, and a robust program management strategy.