Call Centers in the Philippines: Elevating Customer Experience in the Digital Age
The landscape of customer service is transforming at a brisk pace, and at the heart of this evolution lies the burgeoning call center industry of the Philippines. Renowned for its customer-centric approach and technological adeptness, the country has become a global powerhouse in reshaping how businesses interact with their customers. In the digital age, customer experience (CX) has taken the throne as the king of competitive differentiators, and Filipino call centers are at the forefront of this revolution.
The Digital Transformation of Customer Interactions
As businesses navigate the complexities of digital transformation, the call center industry in the Philippines has not only adapted but thrived by embracing cutting-edge technologies. Automation, artificial intelligence, and omnichannel support are no longer futuristic concepts but everyday tools that Philippines contact centers utilize to enhance CX.
The integration of AI-driven chatbots and automated response systems has transformed the speed and efficiency with which customer inquiries are handled. These innovations ensure that customers receive instant, 24/7 support for basic queries, freeing up human agents to tackle more complex issues. This synergy between humans and machines guarantees a smoother, more personalized customer journey.
Leveraging a Skilled Workforce
The nation's edge in the call center domain is not merely due to its technological investments but also its highly skilled workforce. Filipino call center agents are well-known for their proficiency in English, cultural adaptability, and innate warmth — all of which are indispensable in delivering exceptional CX.
Training and development are ingrained in the call center ethos of the Philippines, ensuring that agents stay abreast of the latest customer service trends and technologies. This commitment to continuous improvement translates into a customer service experience that is not just effective but also empathetic and engaging.
Omnichannel Presence: The New Normal
Today's consumers expect seamless interactions across various platforms, and local call centers have risen to the challenge. An omnichannel presence means that whether a customer reaches out via phone, email, live chat, or social media, the service quality remains consistently high.
Contact centers in the country have mastered the art of omnichannel integration, ensuring that customer data and history are centralized, allowing for a cohesive experience regardless of the communication channel. This holistic view of the customer journey empowers agents to provide service that is both informed and personalized.
Cost Efficiency Meets High-Quality Service
One of the most compelling reasons for the Philippines' dominance in the call center industry is the fusion of cost efficiency with high-quality service. The cost-competitive landscape allows businesses to offer superior CX without incurring exorbitant costs. This competitive pricing, coupled with the high level of service provided, makes the Philippines an attractive location for businesses looking to outsource their customer service functions.
The Southeast Asian BPO powerhouse nation stands as a beacon of excellence in the call center industry, propelled by its innovative embrace of technology, a workforce that is second to none in skill and warmth, and an unyielding commitment to elevating the customer experience. As businesses across the globe continue to grapple with the demands of digital customer engagement, Philippine contact centers offer a blueprint for success — one that marries cost-effectiveness with stellar CX, ensuring that customers not only stay satisfied but also become loyal advocates for the brand.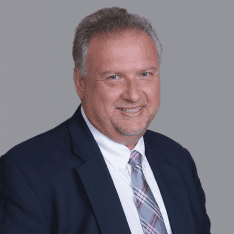 Co-CEO & CCO
US: 866-201-3370
AU: 1800-370-551
UK: 808-178-0977
j.maczynski@piton-global.com
Are you looking for an onshore, nearhsore, or offshore outsourcing solution? Don't know where to start? I am always happy to help.
Let's chat!
Best Regards,
John
Success in outsourcing isn't a matter of chance, but rather the result of a meticulously defined process, a formula that Fortune 500 companies have diligently honed over time. This rigor is a significant factor in the rarity of failures within these industry titans' outsourced programs.
Having spent over two decades partnering with and delivering Business Process Outsourcing (BPO) solutions to Fortune 500 clients, John possesses an in-depth understanding of this intricate process. His comprehensive approach incorporates an exhaustive assessment of outsourcing requirements, precise vendor sourcing, and a robust program management strategy.