Tech Support Outsourcing Philippines: Fortifying Global IT Infrastructure  
The Philippines has become a formidable force in tech support outsourcing, fortifying the IT infrastructure of businesses worldwide. With its strategic blend of technical expertise, customer service excellence, and a technologically adept workforce, the country has carved out a significant niche in the global IT support landscape.
The success of tech support outsourcing in the Philippines is rooted in the nation's highly skilled workforce, trained extensively in various IT disciplines. This workforce is proficient in English and possesses a nuanced understanding of technical issues, allowing them to resolve complex IT challenges effectively. Their communicative approach and problem-solving abilities ensure that end-users experience minimal downtime and receive support that exceeds expectations.
Outsourcing tech support to the Asian nation offers access to a broad spectrum of services, including helpdesk support, network management, software troubleshooting, and cybersecurity services. The adaptability of Filipino tech support professionals allows them to cater to a diverse range of industries, from startups to large corporations, providing specialized support tailored to the specific technological nuances of each sector.
BPO firms have embraced cutting-edge technologies to enhance their tech support services. Leveraging cloud computing, AI-driven diagnostics, and advanced ticketing systems, they provide solutions that are not only efficient and scalable but also in line with the latest industry standards. This technological edge ensures that businesses outsourcing to the Philippines benefit from proactive IT support that anticipates and mitigates potential issues before they escalate.
The ability to scale services according to client needs is a key advantage of tech support outsourcing in the country. Whether it's scaling up operations to handle an increased volume of support tickets or ramping down during off-peak periods, firms offer the flexibility to adapt service levels, ensuring operational continuity and cost-efficiency.
One of the most compelling benefits of outsourcing to the Philippines is the significant cost savings. The competitive cost structure in the country allows businesses to manage their IT support expenses more effectively, freeing up capital that can be reinvested into core business growth and technological innovation.
The 24/7 operational model of Philippine tech support firms is essential for businesses operating in a global market. This around-the-clock support ensures that businesses can maintain a continuous IT presence, addressing technical issues promptly and ensuring uninterrupted service for customers, partners, and internal stakeholders.
Continuous professional development is a cornerstone of the tech support industry in the Philippines, with firms investing in ongoing training and certification for their staff. This dedication to keeping pace with evolving IT trends and emerging technologies ensures that support personnel are equipped to handle the latest IT challenges and provide cutting-edge solutions.
Security and privacy are paramount in tech support, and outsourcing firms adhere to stringent international standards to protect sensitive information. Implementing robust security protocols and compliance measures, these firms safeguard client data, reinforcing the trust and reliability that are critical in tech support partnerships.
The government's proactive support for the BPO sector, particularly in tech support, has been a driving factor in its growth. Initiatives aimed at improving technical education, fostering technological infrastructure, and providing economic incentives have positioned the Philippines as a top destination for tech support outsourcing.
Tech support outsourcing in the Philippines offers global businesses a strategic edge, providing a high-quality, cost-effective extension of their IT operations. With a commitment to service excellence, continuous improvement, and strong government backing, the offshore tech support industry is well-poised to continue fortifying the IT infrastructure of businesses around the world.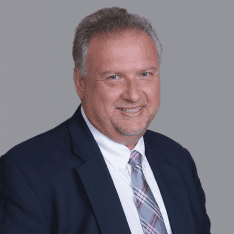 Co-CEO & CCO
US: 866-201-3370
AU: 1800-370-551
UK: 808-178-0977
j.maczynski@piton-global.com
Are you looking for an onshore, nearhsore, or offshore outsourcing solution? Don't know where to start? I am always happy to help.
Let's chat!
Best Regards,
John
Success in outsourcing isn't a matter of chance, but rather the result of a meticulously defined process, a formula that Fortune 500 companies have diligently honed over time. This rigor is a significant factor in the rarity of failures within these industry titans' outsourced programs.
Having spent over two decades partnering with and delivering Business Process Outsourcing (BPO) solutions to Fortune 500 clients, John possesses an in-depth understanding of this intricate process. His comprehensive approach incorporates an exhaustive assessment of outsourcing requirements, precise vendor sourcing, and a robust program management strategy.