Fintech BPO Philippines: Driving Financial Innovation Through Outsourcing and Advanced Tech for Enhanced CX
The financial technology, or fintech, industry, known for its rapid innovation and disruption of traditional financial services, has found a strong ally in the Philippines' BPO sector. As fintech companies continuously seek to enhance their customer experience (CX) and operational efficiency, they turn to offshore BPO providers for their expertise in outsourcing services, advanced technology integration, and customer-centric approaches.
In the Philippines, BPO firms specializing in fintech have become pivotal in redefining financial services, offering solutions that extend beyond mere cost reduction. These firms have cultivated a new breed of customer service that aligns with the tech-savvy, convenience-driven preferences of modern consumers. They provide fintech businesses with the agility to adapt to changing market dynamics, coupled with the robust support necessary to manage complex financial transactions and inquiries.
Leveraging advanced technology, these outsourcing providers are equipped to handle the sophisticated needs of the fintech sector. They utilize artificial intelligence, machine learning, and blockchain to streamline processes and secure transactions, ensuring they can keep pace with the fintech industry's rapid growth and evolving security demands. The adoption of these technologies facilitates a CX that is not only efficient but also highly secure, fostering trust and confidence among users.
The nation's fintech BPO services have thus become instrumental in operationalizing the seamless, digital-first interactions that fintech customers expect. They offer support in algorithm-based trading, risk assessment, digital wallet services, and customer onboarding processes, ensuring that each step of the customer journey reflects the innovation and ease that financial technology products promise.
Also, Philippine fintech outsourcing providers have a nuanced understanding of the regulatory landscape that governs financial technology. They ensure compliance with international standards and local regulations, providing fintech companies with the assurance that their outsourced operations adhere to the highest legal and ethical standards.
With a workforce that is not only tech-literate but also fluent in English and other major languages, Philippine BPOs offer fintech firms the benefit of clear and effective communication with a global customer base. This linguistic and cultural versatility is a significant asset in an industry where understanding customer needs and behaviors is crucial to delivering personalized financial services.
In delivering 24/7 support, contact centers in the country ensure that fintech companies can offer their customers uninterrupted access to financial services and support, an essential component in an industry where timing and swift service can be decisive factors for customer satisfaction and loyalty.
The cost efficiency of outsourcing to the Philippines allows fintech firms to optimize their expenditure without compromising on service quality. This economic advantage is particularly beneficial for fintech startups and scale-ups looking to maximize their resources during critical phases of development and market expansion.
In the competitive fintech landscape, offshore BPO providers in the country stand out as partners capable of propelling financial services into the future. They not only support fintech companies in managing the day-to-day complexities of their operations but also in crafting a CX that is reflective of the industry's innovative ethos.
Fintech BPO in the Philippines is an engine of growth for the fintech sector, driving financial innovation through strategic outsourcing and advanced technological integration. By enhancing CX and streamlining operations, these contact center outsourcing providers play a crucial role in supporting fintech companies as they reshape the financial services landscape, offering solutions that are as forward-thinking as they are reliable.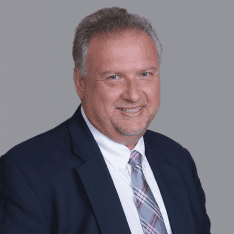 Co-CEO & CCO
US: 866-201-3370
AU: 1800-370-551
UK: 808-178-0977
j.maczynski@piton-global.com
Are you looking for an onshore, nearhsore, or offshore outsourcing solution? Don't know where to start? I am always happy to help.
Let's chat!
Best Regards,
John
Success in outsourcing isn't a matter of chance, but rather the result of a meticulously defined process, a formula that Fortune 500 companies have diligently honed over time. This rigor is a significant factor in the rarity of failures within these industry titans' outsourced programs.
Having spent over two decades partnering with and delivering Business Process Outsourcing (BPO) solutions to Fortune 500 clients, John possesses an in-depth understanding of this intricate process. His comprehensive approach incorporates an exhaustive assessment of outsourcing requirements, precise vendor sourcing, and a robust program management strategy.