As customer expectations continue to soar, businesses struggle to keep pace, despite the rapid advancement of technology. We often find ourselves questioning why certain services or features aren't more user-friendly or efficient. To complicate matters further, it's increasingly challenging to communicate our concerns to companies or troubleshoot existing issues. The risk is that businesses may focus too much on cutting costs through digital interactions, ultimately sacrificing the quality of customer connections.
However, customer experience leaders are taking a different approach. They understand that digital interactions should be empathetic, addressing customer concerns, providing solutions, and keeping customers informed. They also prioritize building customer relationships and leveraging technology to enhance human agents' capabilities. This approach is called "digital empathy."
Digital empathy can significantly improve customer experience by focusing on four key principles:
Empower customers with greater control Today's customers, especially younger generations, want to actively shape their experiences. Digital empathy acknowledges that customer experience isn't something imposed on customers but something they can actively adjust. Rigid, impersonal, and overly complex contactless services often fail, while digital concierges like Rose at the Cosmopolitan Las Vegas seamlessly blend chatbot capabilities with human intervention, offering guests instant access to information and personalized services.
Ensure intuitive and seamless interactions As technology becomes more accessible, customer interactions should feel natural and seamless. Customers expect technology to "just work" without needing complex manuals. For example, the Nest thermostat can be manually configured, but most users prefer to let the device automatically control the temperature, making minimal adjustments themselves.
Offer transparency during moments of customer frustration Providing visibility can greatly improve customer satisfaction. Progress bars and real-time notifications offer transparency and peace of mind. UPS sends proactive notifications about package status and delivery, while Uber allows users to track their rides in real time.
Adopt a holistic approach to customer service Companies must integrate digital and physical aspects of their customer service strategies. JetBlue uses its social media accounts as an integral part of its operations, actively monitoring Twitter feeds for customer concerns and relaying them to ground staff.
Contact centers in the Philippines can harness the power of digital empathy to improve customer experiences and build stronger relationships. By using technology to bring humanity back to the customer experience, businesses can create winning models that cater to the evolving needs of their clients.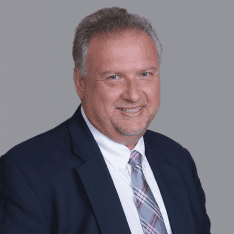 Co-CEO & CCO
US: 866-201-3370
AU: 1800-370-551
UK: 808-178-0977
j.maczynski@piton-global.com
Are you looking for an onshore, nearhsore, or offshore outsourcing solution? Don't know where to start? I am always happy to help.
Let's chat!
Best,
John.
Success in outsourcing isn't a matter of chance, but rather the result of a meticulously defined process, a formula that Fortune 500 companies have diligently honed over time. This rigor is a significant factor in the rarity of failures within these industry titans' outsourced programs.
Having spent over two decades partnering with and delivering Business Process Outsourcing (BPO) solutions to Fortune 500 clients, John possesses an in-depth understanding of this intricate process. His comprehensive approach incorporates an exhaustive assessment of outsourcing requirements, precise vendor sourcing, and a robust program management strategy.