Contact Centers in the Philippines: The Epicenter of Customer Service Excellence in the Digital Age
Contact centers in the Philippines have become the epicenter of customer service excellence, proving indispensable in the digital age for businesses seeking to enhance their customer engagement and support. These centers, powered by a combination of innovative technology, skilled professionals, and a culture steeped in hospitality, are redefining the benchmarks for customer service across industries.
A Tradition of Service Excellence
The Southeast Asian country has a long-standing tradition of excellence in customer service, with its people's natural inclination for hospitality and strong communication skills. This has made the country an ideal location for contact centers looking to provide empathetic and effective customer service. Filipino agents are known for their ability to handle interactions with grace and professionalism, turning even challenging service situations into positive customer experiences.
Harnessing Technology to Empower Agents
In the rapidly evolving digital landscape, BPOs in the Philippines have harnessed cutting-edge technology to empower their agents and enhance service delivery. From AI-driven analytics to omnichannel communication platforms, these centers are equipped to deliver a seamless and personalized customer journey. The integration of such technologies ensures that customers receive timely and contextually relevant support, fostering a sense of trust and loyalty.
Scalable Solutions for a Global Clientele
The scalability of services offered by call centers in the country is a key factor in their global appeal. They provide flexible solutions that can be tailored to the size and needs of any business, enabling them to manage customer interactions effectively regardless of volume. This flexibility is crucial for companies looking to maintain high service levels during peak periods or as they grow and expand into new markets.
Cultural Alignment and Language Proficiency
With a high level of English proficiency and a cultural alignment with Western norms, Filipino contact center agents are particularly adept at serving international customers. They are trained to navigate cultural nuances, ensuring that communication is clear and that customer interactions are respectful and understanding of diverse backgrounds.
Cost-Effective Operations without Compromising Quality
Outsourcing to contact centers in the Philippines is a cost-effective solution for businesses around the world. The lower operational costs in the country allow companies to optimize their budgets without compromising the quality of customer service. This cost efficiency, coupled with the high caliber of service, provides a competitive advantage to businesses that choose to partner with Filipino contact centers.
Focus on Continuous Improvement
The contact center industry places a strong emphasis on continuous improvement and professional development. There is a culture of ongoing learning, with agents regularly trained on the latest customer service trends, technologies, and best practices. This focus ensures that the workforce remains agile and knowledgeable, ready to meet the changing demands of customers.
A Government-Supported Sector
The country's government has been a staunch supporter of the contact center industry, recognizing its significant contribution to the nation's economic growth. Through various initiatives and programs, the government has helped establish a conducive environment for the industry to flourish, further cementing the country's reputation as a leading destination for customer service outsourcing.
Call centers in the Philippines stand at the forefront of customer service excellence in the digital age. By combining their deep-rooted service culture with a strategic embrace of technology, these centers offer businesses worldwide an opportunity to elevate their customer service operations, driving satisfaction and loyalty in an increasingly competitive landscape.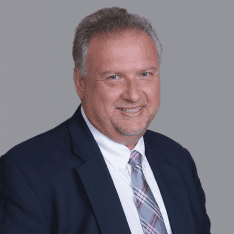 Co-CEO & CCO
US: 866-201-3370
AU: 1800-370-551
UK: 808-178-0977
j.maczynski@piton-global.com
Are you looking for an onshore, nearhsore, or offshore outsourcing solution? Don't know where to start? I am always happy to help.
Let's chat!
Best Regards,
John
Success in outsourcing isn't a matter of chance, but rather the result of a meticulously defined process, a formula that Fortune 500 companies have diligently honed over time. This rigor is a significant factor in the rarity of failures within these industry titans' outsourced programs.
Having spent over two decades partnering with and delivering Business Process Outsourcing (BPO) solutions to Fortune 500 clients, John possesses an in-depth understanding of this intricate process. His comprehensive approach incorporates an exhaustive assessment of outsourcing requirements, precise vendor sourcing, and a robust program management strategy.