Call center outsourcing to the Philippines has gained traction as a valuable strategy for businesses looking to elevate their customer service quality and minimize operational expenses. The Philippines boasts a talented, English-speaking workforce and cost-effective solutions, establishing itself as a top choice for call center outsourcing.
Three Core Elements of Exceptional Customer Experience in Contact Center Outsourcing
To enhance their digital engagement with customers, businesses often encounter two common challenges: assuming all customers are the same and concentrating solely on digital outcomes instead of business outcomes. By focusing on three core principles, companies can overcome these challenges and reap the benefits of successful call center outsourcing:
Align digital experience with business objectives.
Acknowledge customer diversity and segment them accordingly.
Implement zero-based decision-making for continuous improvement.
Align Digital Experience with Business Objectives
In call center outsourcing, it is crucial to ensure that the digital experience contributes to overall business goals. Outsourcing partners should be able to optimize their services to address specific business challenges, rather than merely focusing on individual metrics such as conversion rates.
For instance, a company outsourcing its call center services to the Philippines should work closely with its service provider to determine how the digital experience aligns with its profit and growth objectives, instead of concentrating solely on conversion rates.
Acknowledge Customer Diversity and Segment Them Accordingly
When outsourcing contact center services, it's essential to recognize that not all customers are the same. Companies should work with their outsourcing partner to understand the unique needs and preferences of different customer segments, particularly high-value and high-potential customers. This enables the call center to tailor their customer service approach and provide personalized experiences.
For example, a company that outsources its customer service to the Philippines may find that high-value customers have different expectations than average customers. By understanding these differences, the contact center can deliver customized support and increase overall customer satisfaction.
Implement Zero-Based Decision-Making for Continuous Improvement
To ensure the success of call center outsourcing, businesses should adopt a zero-based mindset, constantly re-evaluating their priorities and strategies. This approach enables companies to focus on the highest-impact actions and make better decisions.
A company that outsources its contact center operations to the Philippines might initially be satisfied with the performance of their service provider. However, by adopting a zero-based mindset, the company can identify areas for improvement and work with their partner to optimize their services, ultimately driving better results.
The bottom line: Call center outsourcing to the Philippines offers businesses the opportunity to enhance their customer service experience while reducing costs. By focusing on aligning the digital experience with business objectives, acknowledging customer diversity, and implementing zero-based decision-making, companies can successfully navigate the challenges of digital engagement and create a seamless customer experience that drives growth and profitability.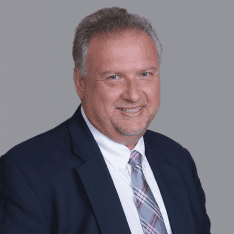 Co-CEO & CCO
US: 866-201-3370
AU: 1800-370-551
UK: 808-178-0977
j.maczynski@piton-global.com
Are you looking for an onshore, nearhsore, or offshore outsourcing solution? Don't know where to start? I am always happy to help.
Let's chat!
Best,
John.
Success in outsourcing isn't a matter of chance, but rather the result of a meticulously defined process, a formula that Fortune 500 companies have diligently honed over time. This rigor is a significant factor in the rarity of failures within these industry titans' outsourced programs.
Having spent over two decades partnering with and delivering Business Process Outsourcing (BPO) solutions to Fortune 500 clients, John possesses an in-depth understanding of this intricate process. His comprehensive approach incorporates an exhaustive assessment of outsourcing requirements, precise vendor sourcing, and a robust program management strategy.