Contact Center Services India: Redefining Customer Interactions in the Digital Era
In the rapidly evolving world of business, customer experience has become the ultimate differentiator. As the front line of customer interaction, contact centers play an integral role in shaping these experiences. India, with its potent combination of technological infrastructure, skilled workforce, and adaptability, has emerged as a global hub for premier contact center services, driving transformative customer interactions in the digital age.
India's ascendancy in the contact center realm can be attributed to various pivotal factors. Foremost among these is the nation's expansive pool of multilingual professionals. Trained rigorously and familiar with diverse cultural nuances, these professionals ensure that customer interactions are not just transactional but also relational, understanding and addressing client concerns with empathy and efficiency.
Coupled with the human element is the nation's robust technological landscape. Leveraging state-of-the-art technologies, from AI-driven chatbots to cloud-based communication tools, Indian contact centers are redefining the paradigms of customer service. These tech-infused solutions not only enhance efficiency but also provide personalized, real-time solutions to customer queries, ensuring satisfaction at every touchpoint.
The cost efficiency offered by India's contact center services is another compelling factor for global businesses. By amalgamating world-class services with cost-effective solutions, the country ensures businesses can optimize resources while delivering unparalleled customer experiences.
A hallmark of the country's contact center services is the continuous emphasis on innovation. As the digital landscape evolves, bringing forth new platforms and modes of communication, contact centers in the country are quick to adapt. Whether it's integrating social media channels, leveraging data analytics for personalized customer insights, or employing virtual reality for immersive support experiences, Indian contact centers are at the vanguard of transformative customer service solutions.
Governmental policies and initiatives further bolster India's position in this sector. Through favorable regulations, investments in digital infrastructure, and skill enhancement programs, the nation's ecosystem is primed for the growth and evolution of contact center services.
But beyond these tangible elements, what truly sets the country apart is its rich tradition of hospitality. Rooted in the age-old adage "Atithi Devo Bhava" (the guest is equivalent to God), Indian contact centers prioritize customer satisfaction above all. This cultural ethos, combined with technical prowess, ensures interactions that are warm, efficient, and solution-oriented.
As businesses globally recognize the paramount importance of meaningful and efficient customer interactions, they are on the lookout for partners who can offer not just services, but solutions. India, with its multifaceted advantages in technology, human resources, innovation, and cultural ethos, presents itself as the ideal destination for contact center services that are contemporary, compassionate, and customer-centric.
From sprawling multinationals to burgeoning startups, the message is crystalline: If you seek to elevate customer interactions, creating relationships that are enduring and enriching, India's contact center services offer the pathway to this zenith.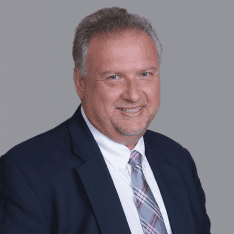 Co-CEO & CCO
US: 866-201-3370
AU: 1800-370-551
UK: 808-178-0977
j.maczynski@piton-global.com
Are you looking for an onshore, nearhsore, or offshore outsourcing solution? Don't know where to start? I am always happy to help.
Let's chat!
Best Regards,
John
Success in outsourcing isn't a matter of chance, but rather the result of a meticulously defined process, a formula that Fortune 500 companies have diligently honed over time. This rigor is a significant factor in the rarity of failures within these industry titans' outsourced programs.
Having spent over two decades partnering with and delivering Business Process Outsourcing (BPO) solutions to Fortune 500 clients, John possesses an in-depth understanding of this intricate process. His comprehensive approach incorporates an exhaustive assessment of outsourcing requirements, precise vendor sourcing, and a robust program management strategy.