The global education technology (edtech) industry is growing rapidly, with an expected value of $232.9 billion by 2027. To keep up with the digital transformation of schools and universities worldwide, outsourcing to countries like the Philippines has become a game-changer for edtech companies. The Southeast Asian archipelago boasts a skilled workforce, competitive labor costs, and proficiency in English, making it an ideal location for companies looking to enhance their digital products and services.
One of the primary benefits of migrating edtech operations to the Philippines is access to a large talent pool. With a population of over 100 million, the country has a high percentage of college graduates, providing a vast pool of skilled workers for companies to tap into. Additionally, the country's education system emphasizes English proficiency, a significant advantage when it comes to outsourcing to English-speaking countries.
Another benefit is cost-effectiveness. Edtech firms can significantly reduce their labor costs while maintaining the quality of their digital products and services. The cost savings can be reinvested into research and development, which can lead to more innovative solutions. 2U, a US-based edtech provider, has outsourced some of its operations to the Philippines, reducing labor costs by 30-40% and enabling the company to reinvest in research and development.
Offshore outsourcing also allows edtech players to improve efficiency and productivity by focusing on their core competencies. Non-core operations can be outsourced to the Philippines, which has a workforce that is familiar with Western business practices and cultural norms, making communication and collaboration much easier. Australia's OpenLearning has outsourced some of its content creation and student support operations to the Southeast Asian BPO powerhouse, which has led to improved efficiency and customer satisfaction.
Access to the latest technology is another advantage of outsourcing to the Philippines. The country's government and private sector have invested heavily in building state-of-the-art IT infrastructure and facilities, making it easier for digital disruptors and innovators to leverage these resources. Moreover, outsourcing means enterprises can take advantage of the time difference and have their operations running 24/7, thereby increasing productivity.
Education and technology outsourcing to the Philippines is revolutionizing the industry by providing cost-effective solutions, access to a large talent pool, improved efficiency, and productivity, access to the latest technology, and cultural compatibility. As the edtech industry continues to grow, outsourcing to the Philippines will become an even more integral part of the industry's success. Examples like 2U and OpenLearning, make it evident that offshore outsourcing can lead to cost savings, increased efficiency, and improved customer satisfaction, making it a win-win for edtech providers and their customers.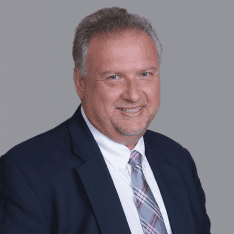 Co-CEO & CCO
US: 866-201-3370
AU: 1800-370-551
UK: 808-178-0977
j.maczynski@piton-global.com
Are you looking for an onshore, nearhsore, or offshore outsourcing solution? Don't know where to start? I am always happy to help.
Let's chat!
Best Regards,
John
Success in outsourcing isn't a matter of chance, but rather the result of a meticulously defined process, a formula that Fortune 500 companies have diligently honed over time. This rigor is a significant factor in the rarity of failures within these industry titans' outsourced programs.
Having spent over two decades partnering with and delivering Business Process Outsourcing (BPO) solutions to Fortune 500 clients, John possesses an in-depth understanding of this intricate process. His comprehensive approach incorporates an exhaustive assessment of outsourcing requirements, precise vendor sourcing, and a robust program management strategy.