Call center outsourcing has become a popular business practice for companies around the world. Many companies choose to outsource their call centers to countries with lower labor costs, such as the Philippines. Here are a few reasons why outsourcing to the Philippines makes perfect business sense:
Cost savings: The biggest advantage of outsourcing contact centers to the Philippines is the significant cost savings. Labor costs in the Philippines are significantly lower than in developed countries such as the United States or Canada. By outsourcing to the Philippines, companies can save up to 60% on labor costs.
Skilled and well-trained workforce: The country has a large pool of highly skilled and well-trained workers, particularly in the field of customer service. The country has a high literacy rate and a strong education system, which has produced a workforce that is proficient in English and has strong communication skills.
Cultural compatibility: The nation has a culture that is similar to that of Western countries, which makes it easier for Filipinos to relate to and communicate with customers from these countries. This cultural compatibility helps to ensure that customers receive a high level of service and that their issues are resolved efficiently.
Proximity to major markets: The country is located in the same time zone as many major markets, such as the United States and Australia, which makes it easier to coordinate and manage call center operations. This proximity also allows for easier and more efficient communication between the outsourced call center and the company's headquarters.
Government incentives: The Philippine government has put in place a number of incentives to encourage companies to outsource their contact center operations to the country. These incentives include tax breaks and access to special economic zones with relaxed regulations.
Overall, outsourcing to the Philippines makes great business sense due to the significant cost savings, skilled and well-trained workforce, cultural compatibility, proximity to major markets, and government incentives. By outsourcing to the Philippines, companies can improve their bottom line while still providing excellent customer service to their clients.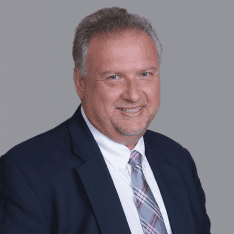 Co-CEO & CCO
US: 866-201-3370
AU: 1800-370-551
UK: 808-178-0977
j.maczynski@piton-global.com
Are you looking for an onshore, nearhsore, or offshore outsourcing solution? Don't know where to start? I am always happy to help.
Let's chat!
Best,
John.
Success in outsourcing isn't a matter of chance, but rather the result of a meticulously defined process, a formula that Fortune 500 companies have diligently honed over time. This rigor is a significant factor in the rarity of failures within these industry titans' outsourced programs.
Having spent over two decades partnering with and delivering Business Process Outsourcing (BPO) solutions to Fortune 500 clients, John possesses an in-depth understanding of this intricate process. His comprehensive approach incorporates an exhaustive assessment of outsourcing requirements, precise vendor sourcing, and a robust program management strategy.