The Philippines has steadily emerged as the world's premier destination for healthcare business process outsourcing (BPO), attracting a growing number of global healthcare organizations seeking to streamline their operations. With a combination of skilled professionals, advanced technologies, and cost-effective solutions, the Philippines has become the top choice for organizations looking to outsource various healthcare processes.
Why the Philippines?
Several key advantages have propelled the Philippines to the forefront of healthcare BPO. Among these are a large pool of well-educated, English-speaking professionals, cultural affinity to Western countries, and competitive labor costs. The government's commitment to investing in infrastructure, education, and workforce development has also played a crucial role in fostering this burgeoning industry.
Healthcare Processes Outsourced
Healthcare organizations outsource a wide range of front and back-office processes to the Philippines. Medical billing and coding, for instance, are handled by skilled Filipino professionals who translate medical records into standardized codes for billing and insurance purposes. This ensures accuracy and compliance with international standards. The complex task of medical transcription is also outsourced, with Filipino transcriptionists converting physicians' audio recordings of patient interactions into written documentation while maintaining strict confidentiality and attention to detail.
In addition, telemedicine services are on the rise in the Philippines. Healthcare providers leverage the country's well-trained workforce to offer remote consultations, triage, and follow-up care for patients around the world. Patient support services, such as appointment scheduling and insurance inquiries, are also outsourced to Filipino customer service representatives, fostering positive patient experiences. Lastly, revenue cycle management is a significant area of focus for healthcare organizations outsourcing to the Philippines, with teams handling claims processing, payment collection, and denial management to optimize revenue streams.
The Role of Advanced Technologies
Innovative technologies play a significant role in the Philippines' healthcare BPO success. For example, artificial intelligence (AI) platforms are used for tasks such as automating medical coding, predictive analytics and streamlining patient communication. Robotic process automation (RPA) software is deployed to automate repetitive and time-consuming tasks, such as data entry and claims processing, improving efficiency and reducing human error. Cloud-based electronic health records (EHR) systems are also utilized, facilitating secure, real-time access to patient data and streamlining collaboration between healthcare professionals and BPO service providers. Finally, advanced telehealth solutions enable remote consultations and patient monitoring, expanding access to quality healthcare and leveraging the skills of Filipino professionals.
Examples of Success
The Philippines' thriving healthcare BPO industry has attracted numerous global healthcare organizations. For instance, UnitedHealth Group, a leading American healthcare company, has successfully outsourced various processes, including medical billing and coding, to the Philippines, taking advantage of the country's skilled workforce and advanced technologies to optimize its operations.
Another example is Aetna, a major US-based health insurance provider, which has leveraged the Philippines' healthcare BPO services to streamline its claims processing and customer support operations. By outsourcing these functions, Aetna has been able to improve efficiency, reduce costs, and enhance the overall patient experience.
The bottom line: The Philippines' rise as the world's leading healthcare BPO destination can be attributed to its skilled workforce, advanced technologies, and cost-effective solutions. As global healthcare organizations continue to recognize the benefits of outsourcing to the Philippines, the country's healthcare BPO industry is poised for sustained growth and success.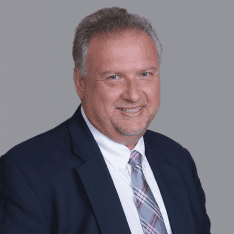 Co-CEO & CCO
US: 866-201-3370
AU: 1800-370-551
UK: 808-178-0977
j.maczynski@piton-global.com
Are you looking for an onshore, nearhsore, or offshore outsourcing solution? Don't know where to start? I am always happy to help.
Let's chat!
Best,
John.
Success in outsourcing isn't a matter of chance, but rather the result of a meticulously defined process, a formula that Fortune 500 companies have diligently honed over time. This rigor is a significant factor in the rarity of failures within these industry titans' outsourced programs.
Having spent over two decades partnering with and delivering Business Process Outsourcing (BPO) solutions to Fortune 500 clients, John possesses an in-depth understanding of this intricate process. His comprehensive approach incorporates an exhaustive assessment of outsourcing requirements, precise vendor sourcing, and a robust program management strategy.