What are the reasons why the Philippines is a call center service hot spot?
Filipino call center agents can adapt easily
Call center agencies in the Philippines are competitive
There are numerous accounts to handle
Several call center/BPO companies are recognized worldwide
The BPO industry is constantly growing
Work in the BPO industry can be flexible
BPO employees receive many benefits
The BPO industry has really helped change the tides of employment. Numerous call center services around the Philippines recruit several applicants to become the best Filipino call center agents they can be. With a lot of accounts to handle and a wide range of clientele around the world, providing the best assistance over the phone and maintaining strong communication skills are the best indicators of a good call center service.
There are several reasons that can definitely prove why the Philippines is the best when it comes to providing call center service, together with other BPO services, to different customers around the world. Here are a few of them:
Filipino Call Center Agents can Adapt Easily
When it comes to providing over-the-phone assistance for global clients, it's important for the agents to be able to adapt to any kind of situation presented to them. Luckily, many Filipino call center agents are able to handle any scenario thrown their way, enabling them to resolve any issue or problem that their caller may have.
Philippine Call Center Services are Competitive
Another notable thing about the BPO industry in the Philippines is that there are a lot of call center agencies one can apply to. In fact, if you were to look for one, you won't have to look far as there are a lot of agencies around the Metro, especially in areas such as Makati, Quezon City, Taguig, and Manila.
Because of their abundance, you can be sure that the market is quite competitive. Therefore, you can expect the agents to do well in order for their company or account to be recognized not only by locals in the industry but also by their customers.
There are Numerous Accounts to Handle
When it comes to discussing call center services in the Philippines, one of the things to note about the industry is that there are numerous accounts for agents to handle. From inbound calls, email and chat support, tech support, and other accounts such as travel, healthcare, and banking can suit any call center agent depending on their expertise, as well as their availability.
Again, this proves to show how versatile Filipino call center agents are in providing the needed service for a certain account.
Several Philippine Call Center Services are Recognized Worldwide
The Philippines is well-known for its roles in the BPO industry. Many of the agencies situated here in the Philippines are recognized worldwide.
This is thanks to the fact that the Philippines (and Filipinos in general) are well-known for being bilingual. They could easily switch from speaking their native language to comfortably speaking the English language. Just teach them how to speak in the clearest and most comprehensive manner needed for the account, and they'll be good to go.
The Industry Constantly Grows
Not only is the country's BPO industry a big one, but it's also one of the few industries around the world that is constantly expanding. With the number of regular employees almost doubling per year, anyone brave enough to venture into this industry will definitely benefit from the experience. Also, not only do call center services to expand in terms of employment, but also in terms of service, which in turn makes a positive impact on any company's revenue and profit.
Working in BPO can be as Flexible as You Make it
Working in the BPO industry can accommodate anyone from all walks of life, so it can be one of the most flexible career choices available. One thing to note from this is the huge demographic of fresh grads applying for jobs in the industry. One primary reason for this is that working here gives them the experience they'll need if ever they decide to pursue different career choices in the future.
With that said, each and every aspect of BPO is known for honing everyone's skills in terms of communication and assistance. Plus, if you're able to multitask in this line of work, you'll definitely be able to work as freely as you can. From this, you can tell how popular call center work is to the Filipino people.
Working in Call Center Services can Bring a lot of Benefits
While we're on the subject of work benefits, it's undeniable that working in this industry can bring one a lot of perks in terms of health and lifestyle choices. Many call center companies offer their employees insurance and health care benefits to make sure that they are happy and satisfied while they are working under their care.
Key Takeaway
These seven reasons you see above is the answer as to why the Philippines is a hot spot for different call center services. You could tell that companies care not only for their customers' needs but for their employees' welfare as well.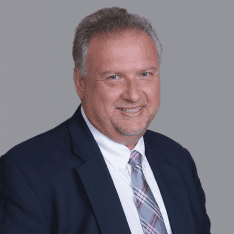 Co-CEO & CCO
US: 866-201-3370
AU: 1800-370-551
UK: 808-178-0977
j.maczynski@piton-global.com
Are you looking for an onshore, nearhsore, or offshore outsourcing solution? Don't know where to start? I am always happy to help.
Let's chat!
Best,
John.
Success in outsourcing isn't a matter of chance, but rather the result of a meticulously defined process, a formula that Fortune 500 companies have diligently honed over time. This rigor is a significant factor in the rarity of failures within these industry titans' outsourced programs.
Having spent over two decades partnering with and delivering Business Process Outsourcing (BPO) solutions to Fortune 500 clients, John possesses an in-depth understanding of this intricate process. His comprehensive approach incorporates an exhaustive assessment of outsourcing requirements, precise vendor sourcing, and a robust program management strategy.