Call Center Services in the Philippines: Synchronizing Global Communication with Exceptional Customer Service
Call center services in the Philippines have become synonymous with exceptional customer service, effectively synchronizing global communication needs with the demands of an ever-evolving consumer base. As businesses worldwide vie to provide outstanding customer experiences, the Southeast Asian nation has emerged as a premier destination for contact center services, offering a seamless fusion of cost-effectiveness, operational excellence, and unparalleled customer engagement.
At the heart of this success is the Filipino workforce, renowned for its exceptional communication skills, cultural empathy, and adaptability. Call center agents in the Philippines bring an innate sense of hospitality to their roles, ensuring that every customer interaction is conducted with the utmost respect and understanding. This cultural predisposition to service has made Philippine call centers a natural choice for businesses looking to enhance their customer service arm.
The industry's growth has been propelled by a strategic embrace of cutting-edge technologies and methodologies. From robust CRM systems that offer comprehensive views of customer interactions to AI-powered solutions that predict customer needs, local call centers are equipped to handle the complex, dynamic nature of modern customer service. This technological edge allows them to deliver efficient, personalized experiences that foster loyalty and satisfaction.
Philippine call centers also offer a wide array of services that go beyond traditional voice support. They provide omnichannel support, embracing various communication platforms such as email, chat, social media, and text messaging. This multichannel approach ensures that businesses can meet their customers wherever they are, offering convenience and a cohesive brand experience.
Another significant advantage of call center services in the Philippines is the ability to provide support in multiple languages. With a workforce proficient in English and other major languages, these centers can serve a diverse international clientele, breaking down language barriers and ensuring clear communication.
The scalability of services offered by contact centers in the country is crucial for businesses looking to grow. These centers can easily adjust their operations to accommodate changes in volume, complexity, or scope, providing businesses with the flexibility they need to expand and adapt to market changes.
Cost efficiency remains a compelling reason for the popularity of Philippine call center services. Organizations can enjoy substantial savings without sacrificing quality, allowing them to reinvest in core business areas and gain a competitive advantage.
The nation's government has played a supportive role in the industry's development, recognizing its potential as a significant economic driver. Investments in education, training, and infrastructure have helped sustain the industry's growth and have positioned the Philippines as a global leader in call center services.
Call center services in the Philippines have become integral to the global communication strategies of businesses seeking to provide top-tier customer service. With a perfect blend of skilled human resources, technological sophistication, and an unwavering commitment to customer satisfaction, the country's contact centers are setting the standard for the industry, ensuring that every customer interaction is a step towards building lasting relationships and driving business success.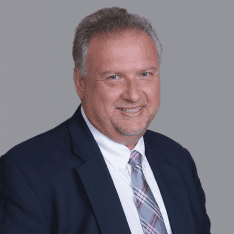 Co-CEO & CCO
US: 866-201-3370
AU: 1800-370-551
UK: 808-178-0977
j.maczynski@piton-global.com
Are you looking for an onshore, nearhsore, or offshore outsourcing solution? Don't know where to start? I am always happy to help.
Let's chat!
Best Regards,
John
Success in outsourcing isn't a matter of chance, but rather the result of a meticulously defined process, a formula that Fortune 500 companies have diligently honed over time. This rigor is a significant factor in the rarity of failures within these industry titans' outsourced programs.
Having spent over two decades partnering with and delivering Business Process Outsourcing (BPO) solutions to Fortune 500 clients, John possesses an in-depth understanding of this intricate process. His comprehensive approach incorporates an exhaustive assessment of outsourcing requirements, precise vendor sourcing, and a robust program management strategy.