The Benefits of a Proper Diet to Your Mind and Voice while Working in a Philippine Call Center Service
What are the benefits of a proper diet for your mind and voice?
It gives your vocal cords proper lubrication and properly hydrates your brain
It boosts your energy
It boosts your concentration
It boosts your mood
It boosts your memory
When it comes to working in various call center services in the Philippines, one of the most important things to prioritize as an agent is none other than your personal health, particularly that of your vocal cords. Since your job will entail you the responsibility of providing over-the-phone assistance on a regular basis, taking care of your voice is definitely your goal when it comes to working in this industry.
Aside from a voice that's well cared for, your mental health also plays an essential part in your overall performance. One of the most effective things you can do is none other than eating the right foods to maintain your utmost health! After all, a proper and nutritious diet can definitely contribute a lot to your performance on the job.
Here are some of the benefits your mind and voice can gain from a well-balanced and healthy diet:
Proper Lubrication for your Vocal Cords
Hydration is important for your vocal cords. By drinking lots of fluids (particularly water), you will be able to maintain a stellar performance in your job in one of the Philippine call center services. In our previous articles, we have discussed the importance of bringing your own water at work. Taking care of your vocal cords is another reason why you must have your water ready on your office desk!
Apart from this, drinking water is also good for your mental health. Keep in mind that our body is made up of 85% water. Once our body lacks the fluids, we tend to feel ill – leading to headaches or a migraine. Plus, drinking water (as well as eating your favorite foods) could also boost the number of endorphins (a.k.a. happy hormones) in your body. Essentially, this will help in your overall happiness.
Boosts Energy
One of the most notable things when it comes to working in a Philippine call center service is the long hours you may need to work for. Since it's a global business, the chances are high for you to end up staying awake at night in order to assist any clientele, who may be living on the other side of the world. A proper diet can definitely do a lot to help you with this regard. Not only does it give your body the boost you need, it will also give you the proper nutrition to maintain the health of your vocal cords.
Since we're on the topic of energy-boosting benefits, it's best to avoid things such as too much caffeine, junk food, and others of the sort. By doing so, your mind and your voice can get all the nutrients it needs instead of preservatives that could cause damage to your brain or voice.
Boosts Concentration
This particular benefit to be gained from a proper diet is more for the brain than anything else. Since working in any call center services in the Philippines could be a bit draining, it is important for call center agents to have good concentration. Essentially, having this will enable them to finish their tasks and responsibilities on time. This means they won't have to go on overtime, which would allow them to go home early, so they can have their well-deserved rest.
Those who want to boost and improve their concentration should definitely add foods such as fish, nuts, blueberries, dark chocolate, and flax seeds to their diet. It would be better if you bring these foods with you in the form of a snack. Instead of carrying chips with you, you could bring healthy alternatives to keep you focused all throughout your shift.
Boosts Your Mood
Speaking of getting a boost, your mood is definitely one of the biggest factors in your profession. When your mood is at an all-time high, working in any call center services in the Philippines will be like a walk in the park.
For this, a hearty serving of bacon and eggs is a great choice for a meal! With a proper first meal in tow, you're guaranteed to maintain a positive attitude no matter how dreary things could get.
Boosts Memory
Your memory is one of the most important things you'll need in your arsenal as a Philippine call center service agent. With it, you'll be able to perform your job in an excellent manner without relying too much on handouts and scripts. In fact, since you're going to provide over-the-phone assistance on a regular basis, you're going to need to have impeccable recall in order to accurately resolve any issue that comes your way.
Key Takeaway
Call center services in the Philippines can be a demanding and taxing job for many. Thankfully, there are some things you could do such as maintaining proper health to help not only your mind but also your vocal cords.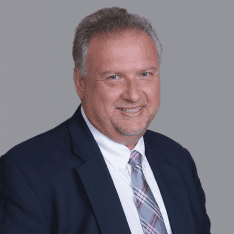 Co-CEO & CCO
US: 866-201-3370
AU: 1800-370-551
UK: 808-178-0977
j.maczynski@piton-global.com
Are you looking for an onshore, nearhsore, or offshore outsourcing solution? Don't know where to start? I am always happy to help.
Let's chat!
Best,
John.
Success in outsourcing isn't a matter of chance, but rather the result of a meticulously defined process, a formula that Fortune 500 companies have diligently honed over time. This rigor is a significant factor in the rarity of failures within these industry titans' outsourced programs.
Having spent over two decades partnering with and delivering Business Process Outsourcing (BPO) solutions to Fortune 500 clients, John possesses an in-depth understanding of this intricate process. His comprehensive approach incorporates an exhaustive assessment of outsourcing requirements, precise vendor sourcing, and a robust program management strategy.