Call Center Companies Philippines: Cultivating Global Connections with Expert Service    
Outsourcing providers in the Philippines have carved out a unique niche in the global market, becoming synonymous with cultivating lasting global connections through their expert customer service. In the digital era, where businesses and consumers are more interconnected than ever, the country has leveraged its strengths to position itself as a critical hub for customer relations and support across various industries.
Filipino call center agents are at the heart of this success story. With a workforce known for its exceptional English language proficiency, cultural adaptability, and innate hospitality, these agents have a remarkable ability to connect with customers from all corners of the globe. Their expertise goes beyond language skills; they possess an emotional intelligence that enables them to navigate complex customer interactions with empathy and understanding. This combination of skills ensures that every customer interaction is not just a transaction but an opportunity to strengthen brand loyalty and customer satisfaction.
The Southeast Asian nation's strategic approach to customer service is comprehensive. Call centers in the nation offer a full spectrum of services, including technical support, helpdesk solutions, customer acquisition, and retention, as well as back-office tasks that support the entire customer lifecycle. By embracing an omnichannel approach, local call centers provide seamless support across voice, email, live chat, and social media, ensuring that customers have a consistent and unified experience no matter how they choose to engage.
Technology is a critical enabler of the services provided by Philippine BPOs. These companies have adopted the latest in telecommunications software, analytics, and CRM technologies, which allow them to deliver efficient and personalized service. The integration of AI and machine learning tools further enhances their capabilities, allowing for sophisticated customer interaction analysis, predictive support, and automation of routine tasks, which frees up human agents to handle more complex and high-value interactions.
The resilience of call center companies in the Philippines is a defining characteristic that has been proven time and again. They have navigated the challenges of global economic uncertainties, rapidly changing technology, and the recent COVID-19 pandemic with remarkable agility. The industry's quick shift to remote work models and flexible service options during the pandemic not only ensured business continuity but also demonstrated the sector's capacity to adapt to unforeseen circumstances, reinforcing the trust of international clients.
The government's commitment to the BPO sector has been unwavering. Recognizing the industry's potential for driving economic growth and providing employment, the government has implemented supportive policies, including infrastructure improvements, tax incentives, and training programs. These initiatives have helped sustain the industry's growth and have established the Philippines as a competitive destination for BPO services.
Despite these strengths, call centers face the ongoing challenge of staying ahead in an increasingly competitive market. They must continue to invest in their workforce, ensuring that agents are well-equipped to meet the changing demands of customers who are more informed and have higher expectations than ever before. This involves not just training in new technologies but also fostering a culture of continuous learning and professional development.
Philippine contact centers are poised to continue their trajectory of growth. With a focus on innovating customer service delivery, expanding their range of services, and tapping into new markets, they are well-positioned to maintain their status as leaders in the global BPO industry. Their commitment to providing expert service and cultivating global connections is more than just a business strategy; it's a reflection of the Filipino spirit of community and care.
Call center companies in the Philippines have become pivotal in shaping the global customer service landscape. They have risen to the challenge of connecting businesses and customers worldwide, delivering service with a level of expertise and warmth that has become their trademark. As they forge ahead, these companies are not just servicing the present; they are actively shaping a future where every customer interaction is an opportunity to build a global connection.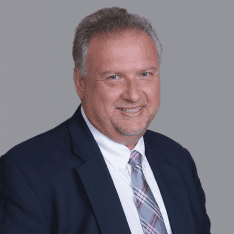 Co-CEO & CCO
US: 866-201-3370
AU: 1800-370-551
UK: 808-178-0977
j.maczynski@piton-global.com
Are you looking for an onshore, nearhsore, or offshore outsourcing solution? Don't know where to start? I am always happy to help.
Let's chat!
Best Regards,
John
Success in outsourcing isn't a matter of chance, but rather the result of a meticulously defined process, a formula that Fortune 500 companies have diligently honed over time. This rigor is a significant factor in the rarity of failures within these industry titans' outsourced programs.
Having spent over two decades partnering with and delivering Business Process Outsourcing (BPO) solutions to Fortune 500 clients, John possesses an in-depth understanding of this intricate process. His comprehensive approach incorporates an exhaustive assessment of outsourcing requirements, precise vendor sourcing, and a robust program management strategy.