As digital commerce continues its global ascendance, businesses are seeking scalable, efficient solutions to handle the increasing volume and complexity of their operations. To meet this need, many are turning to Business Process Outsourcing (BPO), especially in countries known for their robust BPO industries, like the Philippines. This comprehensive exploration of e-commerce BPO services in the Philippines will delve deep into the distinct offerings, diving into the intricate processes handled by the country's BPO industry.
The E-commerce BPO Landscape in the Philippines
The BPO industry in the country has expanded its repertoire of services, leveraging its well-established expertise in customer service, process efficiency, and information technology. With the rise of e-commerce, companies in the archipelago nation have stepped up to offer a spectrum of outsourcing services tailored specifically to the unique needs of digital commerce businesses.
Exceptional Customer Service: More than Just a Voice on the Line
The customer service function goes beyond merely answering phone calls. In the e-commerce industry, a customer service representative is often the only human interaction a customer might have with a company. As such, they are the face of the company.
In the Philippines, BPO providers are known for their high-quality English language skills, cultural affinity with Western nations, and innate hospitality, making them ideal for providing superior customer service. These professionals are trained to handle a range of customer issues, including product inquiries, order processing issues, returns and refunds, and feedback handling. They provide services across multiple platforms – email, live chat, and voice support, ensuring customers can reach out through their preferred medium.
Order Processing and Inventory Management: Ensuring the Smooth Running of Operations
E-commerce companies handle an enormous number of orders daily. From order placement to delivery, numerous stages need to be meticulously managed. Philippine contact centers provide end-to-end order processing services that include order taking, validation, tracking, fulfillment, and after-sales support. They utilize state-of-the-art software solutions to ensure orders are processed accurately and promptly.
Simultaneously, effective inventory management is critical for e-commerce success. Knowing what products are in stock, when to re-order, how much to order, and where the inventory is located are essential for maintaining customer satisfaction and controlling costs. BPO firms specialize in managing these tasks, using advanced inventory management systems to ensure real-time tracking and effective stock management.
Logistics Support: Streamlining the Supply Chain
The logistics behind an e-commerce operation are intricate and multi-faceted, involving warehousing, packaging, shipment, and delivery. Outsourcing logistics support to outsourcing providers enables e-commerce businesses to ensure efficient, reliable, and timely delivery. They liaise with third-party logistics providers, manage warehouse operations, oversee inventory distribution across various channels, and ensure compliance with local and international shipping regulations.
The Integration of Advanced Technologies: Ushering in a New Era
BPO services in the Philippines have come a long way from being a mere labor arbitrage model. The integration of advanced technologies like Artificial Intelligence (AI), Machine Learning (ML), Robotic Process Automation (RPA), and data analytics has immensely bolstered the efficiency and efficacy of these services.
AI and ML have been instrumental in reshaping customer service operations. AI-powered chatbots have been programmed to provide instant responses to customer inquiries, ensuring round-the-clock customer support. ML algorithms, on the other hand, learn from past customer interactions and continuously improve the quality of support provided.
RPA is revolutionizing operational processes like order processing and inventory management. These 'bots' are programmed to perform repetitive tasks such as data entry, order updates, and inventory tracking, thereby minimizing manual errors and significantly improving process efficiency.
Data analytics is another technological gem that the local outsourcing industry is effectively employing. By analyzing customer data, firms can glean insights into customer behavior, preferences, and buying patterns, enabling e-commerce businesses to make data-driven decisions and personalize their offerings.
The Road Ahead
As the world increasingly embraces digital commerce, the role of e-commerce outsourcing providers, especially in the Philippines, is set to expand further. With the integration of advanced technologies, the industry is poised to deliver even more streamlined, efficient, and cost-effective solutions. The future of e-commerce BPO services in the country looks bright and promising, ready to ride the wave of the online retail boom and support businesses in reaching new heights of success.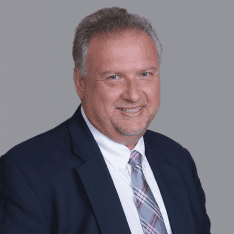 Co-CEO & CCO
US: 866-201-3370
AU: 1800-370-551
UK: 808-178-0977
j.maczynski@piton-global.com
Are you looking for an onshore, nearhsore, or offshore outsourcing solution? Don't know where to start? I am always happy to help.
Let's chat!
Best,
John.
Success in outsourcing isn't a matter of chance, but rather the result of a meticulously defined process, a formula that Fortune 500 companies have diligently honed over time. This rigor is a significant factor in the rarity of failures within these industry titans' outsourced programs.
Having spent over two decades partnering with and delivering Business Process Outsourcing (BPO) solutions to Fortune 500 clients, John possesses an in-depth understanding of this intricate process. His comprehensive approach incorporates an exhaustive assessment of outsourcing requirements, precise vendor sourcing, and a robust program management strategy.