What are the challenges in call center services in the Philippines?
Tendency of absenteeism
Long commutes
High attrition rate
Client to agent engagement
A vague understanding of their career path
Call Center Services in the Philippines are not without their own fair share of challenges. In fact, call centers in the Philippines require one to possess a certain amount of resilience in order to master the craft. It is a rewarding profession all in itself, but it didn't become that way because it is just an easy experience.
People should take it upon themselves to provide commendation for those who are part of the industry of call center services in the Philippines. The stream of challenges that call center agents, managers, and companies face every day is no laughing matter. However, the important thing is to know how to overcome them in the smoothest and most efficient way possible. Here are some of the most pressing challenges call centers in the Philippines face today and how you can overcome them:
Tendency of Absenteeism
Because of the high-pressure situation they are in, call center agents tend to display a high level of absenteeism. The physical, mental, and emotional challenges they face on the daily takes a toll on their wellbeing, so there are times when they feel like they need to take a breather.
This results in sporadic absences in a team, affecting the overall performance for the day. Thankfully, this challenge can be overcome by the high quality of work ethics that agents hold. Even when there are missing people in the team, the rest of them can make up for it to provide efficient customer service to the clients.
Long Commutes
What a lot of people in call centers in the Philippines will all agree on is this: traffic is horrible and the long commutes don't help. After a grueling day at work, you just want to go home as quickly as you can to get that much-needed shut-eye, but the long commute time prevents you from doing this.
The grit that call center employees display is unmatched — this is probably why many end up as the best in the industry. The training that they undergo hones their skills not only for the workforce but for personal struggles as well. Commuting to and from work may just be another part of their routine, but call center agents overcome the stress because it is what makes a significant contribution to their overall well-being.
High Attrition Rate
Attrition refers to the gradual reduction of a workforce caused by employees leaving the company and not being replaced in the soonest possible time. This has become an issue for call centers all across the globe due to the challenging and pressure-filled nature of the job. The toll this takes on the agents gives them enough reason to look for other opportunities outside of the industry. This is a difficult challenge to overcome, but they do so by preventing the decline in customer service performance through the early stages of sourcing and recruitment.
It is imperative for companies to look for people who are willing to commit to their growth as part of the call center industry. Hiring people who view call center services as a career can overcome the challenge of a high attrition rate. It also helps that potential employees have a clear understanding of the opportunities for career growth and the benefits that they will receive as part of the said industry.
Client-to-Agent Engagement
There is an underlying challenge in terms of engagement that a call center agent has to go through in order to deliver sufficient and effective customer service. This can prove to be a challenge especially when there are irate clients that are sometimes borderline illogical. Thankfully, call center agents are trained to be resilient during times of adversity.
There are certain attributes that an employee in the call center service industry should have in this regard. For one, the challenges found in a lapse in client-to-agent engagement can be remedied by extensive communication skills development and a personal immersion into simulated situations regarding possible problematic scenarios. This way, the challenge in engagement is dealt with and well-taken care of in the most effective method possible.
A Vague Understanding of Their Career Path
The projected career path in the call center industry can be vague at times. As a result, employees find it difficult to stay in their position and look elsewhere for career growth. There should be a clear definition of where an agent is headed in terms of career growth in order to combat this challenge. The vague understanding of a career path is attributed to the effectiveness of the management which is why this challenge can be overcome by a steady flow of communication towards the career path of employees. Aside from that, they should be treated as an asset to which they will respond with ways that prove that they are a viable investment for the company.
Key Takeaway
The selections listed above are just some of the challenges that call center services to face in their daily operations. With the right combination of determination and proper maintenance, these can all be overcome with ease. Keep these things in mind when you decide that you are going to outsource call center services for your business.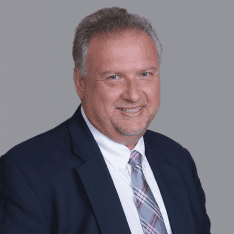 Co-CEO & CCO
US: 866-201-3370
AU: 1800-370-551
UK: 808-178-0977
j.maczynski@piton-global.com
Are you looking for an onshore, nearhsore, or offshore outsourcing solution? Don't know where to start? I am always happy to help.
Let's chat!
Best,
John.
Success in outsourcing isn't a matter of chance, but rather the result of a meticulously defined process, a formula that Fortune 500 companies have diligently honed over time. This rigor is a significant factor in the rarity of failures within these industry titans' outsourced programs.
Having spent over two decades partnering with and delivering Business Process Outsourcing (BPO) solutions to Fortune 500 clients, John possesses an in-depth understanding of this intricate process. His comprehensive approach incorporates an exhaustive assessment of outsourcing requirements, precise vendor sourcing, and a robust program management strategy.