What are the things you need to remember as a parent and a call center agent?
Make the most out of your days off

Learn to de-stress

Take good care of your health

Create an effective time management system

Avoid fatigue due to lack of sleep
The presence of struggles in a call center in the Philippines is evident in the everyday processes that agents have to go through. Combine these challenges with the hurdles of being a parent and you will have a mix of joy and frustration that can prove to be overwhelming at times.
Providing help to clients all while thinking of your chores as soon as you go home and fulfilling the responsibilities expected of you will be difficult. Many parents experience it not only in call centers in the Philippines but in various fields as well.
Staying up all night and dealing with difficult clients can take a toll on your home life. The ultimate goal when balancing this kind of job is not just claiming a paycheck every month, but providing for your family and giving them the stability they deserve. Let this article serve as a guide to help you make the most of your time as a parent and an agent. Read more below!
Make the most out of your days off
If you're a call center agent in the Philippines, you will often end your day just as the rest of the country wakes up. This can be a challenge when you are trying to keep up with your children because irregular time management is prevalent in the call center industry. Make the most out of your days off by spending time with them and making up for lost time. It's understandable if you're tempted to sleep in all day during your day off, but as a parent, simply making the effort to spend time with your young ones is already a big deal for.
Learn to De-stress
Yes, it is indeed a challenge to balance being an agent in a call center in the Philippines and being a parent, but this can all be managed properly if you handle your responsibilities well. Take time to release some of your stress so you would not feel frustrated when problems arise. Always keep in mind that it is okay to take a time out for yourself as this will translate into easier management of daily tasks.
Take Good Care of Your Health
With all the stress that comes with being an agent, you are a probable target of a variety of illnesses. If you are overwhelmed by the frustrations of being a parent and an agent, you can get easily sidetracked and neglect caring for your health. Take your vitamins and maintain a healthy diet because this would be the best way to prevent diseases and keep you in tip-top shape. After all, you cannot fulfill your duty as a parent and agent if you are sickly, so best to be on the healthy side, right?
Create an Effective Time Management System
Working as a call center agent can cause your body clock to be irregular especially if you are assigned to graveyard shifts or constant shifting schedules. It is a common occurrence for call center agents to find it hard to sleep during the daytime because a good night's sleep is always more suitable for a person's body. If that's not already hard enough, you still have to manage your duties as a parent such as household chores, paying the bills, and looking out for your child. It would be best if you create an effective time management system so you can balance out your work and home life efficiently.
Avoid Fatigue Due to Lack of Sleep
You are not a machine, so you should recognize the value of rest and relaxation. Call center moms and dads can easily get tired because most of the time, their responsibilities do not end at work. Fatigue is common among call center agents so to prevent this from happening, you should set aside time for rest. As mentioned before, you can get enough rest if you have an effective time management system in place.
Key Takeaway
In the Philippines, call center jobs are one of the most sought-after in the country. When foreign businesses choose to work with call center services, this raises the demand for more agents to apply. Being a parent and a call center agent is an impressive feat that not everyone is able to pull off perfectly. But with the right kind of attitude, it would all be a blast even when there would be struggles along the way. So good job, call center mom or dad!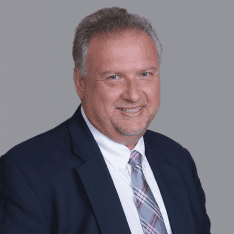 Co-CEO & CCO
US: 866-201-3370
AU: 1800-370-551
UK: 808-178-0977
j.maczynski@piton-global.com
Are you looking for an onshore, nearhsore, or offshore outsourcing solution? Don't know where to start? I am always happy to help.
Let's chat!
Best Regards,
John
Success in outsourcing isn't a matter of chance, but rather the result of a meticulously defined process, a formula that Fortune 500 companies have diligently honed over time. This rigor is a significant factor in the rarity of failures within these industry titans' outsourced programs.
Having spent over two decades partnering with and delivering Business Process Outsourcing (BPO) solutions to Fortune 500 clients, John possesses an in-depth understanding of this intricate process. His comprehensive approach incorporates an exhaustive assessment of outsourcing requirements, precise vendor sourcing, and a robust program management strategy.