What are some ways in which you can adjust to working at Philippine call centers?
Live a healthy lifestyle
Prioritize sleep
Improve your time management
Call center services in the Philippines are considered as some of, if not the best, in the world. With a reputation of having the best BPO industry in the region, call centers in the Philippines have high standards and somewhat rigorous work schedules.
Of course, along with these high standards come amazing benefits and compensation that are very attractive to those looking for work, often giving employees much more than just a paycheck. Some of the best call centers go the extra mile and initiate programs and activities that are designed specifically for the welfare of their employees. Philippine call center services value their employees a lot and it shows in everything that they do.
With that being said, working in a Philippine call center can still be very taxing to one's health, even with all the efforts that companies do to take care of their employees. One suspect, in this case, is the dreaded night-shift or graveyard shift that most people call it. It quite literally flips the lifestyle of an employee upside down—working at night and sleeping in the morning.
If you're one of those people who work the night shift, then don't fret! Here are some things that might help you adjust to the working conditions in call center services in the Philippines:
Go Healthy!
If you aren't the kind of person that already has a solid grasp of what a healthy diet and lifestyle is, then this is the best time to start. Working, in general, can be very draining and stressful; working the night shift even more so. You'd need all the vitamins and nutrients you can get in order for your body to continue to function to the best of its abilities.
Just as most "start living a healthy life" points go, start by taking note of what you eat. Fruits and vegetables will be a crucial source of vitamins and minerals for your body. Make sure you have a balanced diet and prevent yourself from eating too much of anything.
You should also try making packed lunches (or midnight snacks) instead of settling for fast food and convenience store meals. It helps you save money and provides you with much healthier options.
Get Them ZZZs
This point pertains mostly to those who work the night shift. As we probably all know, working the graveyard shift requires call center employees to sleep during the day and work all night. It's a simple concept but it is difficult to put into action.
First off, you are biologically programmed to do the exact opposite of what your work requires of you—so you will definitely have a hard time adjusting at the start. That's why the best thing for you to do is to slowly acclimate yourself to your new sleeping pattern. You should also prevent tiring yourself out too much during the day when you know you're going to work all night. Your body needs rest and sleep is the best thing you can do to get it.
Familiarize yourself with the concept of power napping (that is if you haven't already during the restless nights of your college years). If you think that your body and mind can't handle the work anymore, feel too burnt out, or just in desperate need of some sleep, then take a nap. A 15-minute nap can do wonders when you need it!
Manage your Time Wisely
Working a full-time job will occupy the majority of your day. You'll be in an office for at least 8 hours working your fill and by the time you get home, you'd be too tired to do anything else but sleep.
With that being said, you have to manage your time thoroughly. If you have things you need to do on weekdays, then schedule it accordingly. Work around your call center schedule and find time to do your errands.
For those who work night-shifts, however, this becomes a balance of time and energy. Technically, you have all the time during the day to do your daily chores and tasks such as grocery shopping, paying bills, etc. but you don't necessarily have the energy to do so.
Remember that you should prioritize sleep before anything else. So if the thing you want to do isn't that important, it would be best not to leave it for another time.
Key Takeaway
Working in the BPO industry does have its benefits, including what the company will pay you for your services. But in most cases, you would have to deal with working at night or going on long and tiring shifts. With that being said, the only way for you to survive and make the most of working there is to quickly adjust your lifestyle. Once you get adjusted, you'd find it's not as bad as many make it out to be.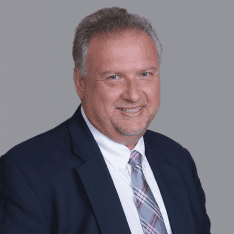 Co-CEO & CCO
US: 866-201-3370
AU: 1800-370-551
UK: 808-178-0977
j.maczynski@piton-global.com
Are you looking for an onshore, nearhsore, or offshore outsourcing solution? Don't know where to start? I am always happy to help.
Let's chat!
Best,
John.
Success in outsourcing isn't a matter of chance, but rather the result of a meticulously defined process, a formula that Fortune 500 companies have diligently honed over time. This rigor is a significant factor in the rarity of failures within these industry titans' outsourced programs.
Having spent over two decades partnering with and delivering Business Process Outsourcing (BPO) solutions to Fortune 500 clients, John possesses an in-depth understanding of this intricate process. His comprehensive approach incorporates an exhaustive assessment of outsourcing requirements, precise vendor sourcing, and a robust program management strategy.