Are you setting up a call center because you got your cue from other companies in the Philippines? You've probably heard lots of good things about call centers in the country, so you've decided to relocate. Contact centers  boast about reliable agents, cost-effective business options, and so much more. Most companies only have good things to say about outsourcing to the SE Asian nation . If you're already convinced by this, it would help you further to know a few things about the culture in the Philippines.
BPOs in the counrty are sought by a lot of qualified Filipinos who want to better their careers or give it a start. Most of them are fresh graduates or those who have obtained at least two years of college education. This makes these firms very dynamic. Aside from fresh graduates, those who want better jobs apply. The people who get accepted are highly competitive and career-driven.
Outsourcing providers keep unconventional work hours to accommodate overseas calls. Agents are therefore nocturnal. They work when the rest of the country is resting from a hard day of work. Employees who work for BPO companies in the Philippines could often be seen in popular coffee places during breaks, prepping themselves up for their workday – or night. It may seem difficult, but these agents from BPOs easily adjust to the night shift and actually enjoy it.
Service providers are always looking for new agents.  Contact centers are growing because many firms are transferring their accounts offshore. It's an ever-growing industry, and outsourcing providers don't seem to be slowing down in diversifying their operations in the Philippines. From four call center companies, there are now more than a hundred BPOs in the Philippines.
The hiring process is highly competitive. They only get the services of the best HR personnel so that they can screen all applicants properly. Aside from recruitment, the hiring people make their campaigns very attractive to those looking for good career options. They market themselves as competitive, hip, and young. They also emphasize BPOs have excellent work environments.
Outsourcing companies offer attractive packages to their applicants. Agents who work for international companies in the Philippines are drawn by the hip lifestyle, lucrative benefits, and more than reasonable pay. These are the reasons why they never run short of applicants. This means vendors do not have to worry about manpower shortages.
With these bits of information, adjusting to the call center lifestyle will be a breeze. Get ready to enjoy the benefits of offshore outsourcing at its best!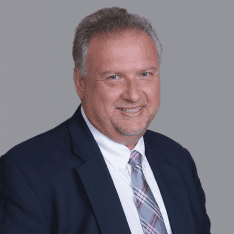 Co-CEO & CCO
US: 866-201-3370
AU: 1800-370-551
UK: 808-178-0977
j.maczynski@piton-global.com
Are you looking for an onshore, nearhsore, or offshore outsourcing solution? Don't know where to start? I am always happy to help.
Let's chat!
Best,
John.
Success in outsourcing isn't a matter of chance, but rather the result of a meticulously defined process, a formula that Fortune 500 companies have diligently honed over time. This rigor is a significant factor in the rarity of failures within these industry titans' outsourced programs.
Having spent over two decades partnering with and delivering Business Process Outsourcing (BPO) solutions to Fortune 500 clients, John possesses an in-depth understanding of this intricate process. His comprehensive approach incorporates an exhaustive assessment of outsourcing requirements, precise vendor sourcing, and a robust program management strategy.