BPO Companies in the Philippines: Pioneering CX for the Next Generation
BPO (Business Process Outsourcing) companies in the Philippines are not just keeping pace with global CX (Customer Experience) trends; they are pioneering the development of next-generation CX solutions. As the demand for exceptional customer service continues to rise, these companies are leveraging their unique position in the industry to innovate and set new standards for customer engagement and satisfaction.
The Philippines has long been a favored destination for BPO services, thanks to its large, English-speaking population and cultural alignment with Western business practices. Now, the focus is shifting from providing traditional customer support to creating holistic CX strategies that encompass every aspect of the customer journey. Filipino outsourcing firms are at the forefront of this shift, developing integrated CX solutions that combine the latest technology with deep human insights.
One of the key areas where BPO companies in the Philippines excel is in their use of data analytics and AI to understand and predict customer behavior. By analyzing vast amounts of data, these companies can personalize interactions and proactively address customer needs, often before the customer is even aware of them. This predictive approach to CX is setting a new standard for service that is anticipatory, efficient, and deeply attuned to customer preferences.
Another area of innovation is in the integration of digital and traditional communication channels to provide seamless omnichannel experiences. Whether customers choose to interact via phone, email, chat, or social media, they receive consistent and high-quality service. This omnichannel strategy is particularly important for meeting the expectations of younger generations, who value flexibility and the ability to engage with brands on their own terms.
Moreover, contact center companies in the Philippines are investing in training and development to ensure their workforce is skilled in the latest CX technologies and practices. This includes equipping employees with knowledge in emerging fields such as machine learning, natural language processing, and behavioral economics, all of which are becoming increasingly important in the design and delivery of CX.
The impact of these innovations on the BPO industry is significant. As companies in the country develop more sophisticated CX solutions, they are attracting a broader range of clients, including tech-savvy startups and established companies looking to transform their customer service operations. This, in turn, is driving economic growth and creating high-value jobs in the country.
The local government has been supportive of the outsourcing industry's growth, recognizing its role in the country's economic development. Initiatives to improve internet infrastructure, provide tax incentives, and develop a digitally skilled workforce have all contributed to the industry's success.
As BPO companies in the Philippines continue to innovate in CX, they are not only enhancing their own service offerings but also influencing global CX trends. They are proving that exceptional customer service can be a powerful differentiator in the marketplace, and they are setting the stage for the next generation of customer experience that is more personal, more anticipatory, and more integrated than ever before.
Call centers in the Philippines are leading the charge in crafting next-generation CX solutions. Through a strategic combination of technological innovation, skill development, and a deep understanding of customer needs, they are creating customer service experiences that not only meet but exceed the expectations of a new era of consumers. As they continue to push the boundaries of what is possible in CX, these companies are solidifying the country reputation as a center of excellence for BPO services.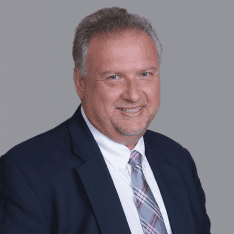 Co-CEO & CCO
US: 866-201-3370
AU: 1800-370-551
UK: 808-178-0977
j.maczynski@piton-global.com
Are you looking for an onshore, nearhsore, or offshore outsourcing solution? Don't know where to start? I am always happy to help.
Let's chat!
Best Regards,
John
Success in outsourcing isn't a matter of chance, but rather the result of a meticulously defined process, a formula that Fortune 500 companies have diligently honed over time. This rigor is a significant factor in the rarity of failures within these industry titans' outsourced programs.
Having spent over two decades partnering with and delivering Business Process Outsourcing (BPO) solutions to Fortune 500 clients, John possesses an in-depth understanding of this intricate process. His comprehensive approach incorporates an exhaustive assessment of outsourcing requirements, precise vendor sourcing, and a robust program management strategy.