BPO Companies Philippines: Catalyzing Business Growth in the Digital Era
The Philippines, often dubbed as the "BPO Capital of the World," has established a sterling reputation in the global business process outsourcing (BPO) arena. This Southeast Asian nation, with its idyllic beaches and rich cultural history, is an unexpected titan in the world of modern business solutions.
One of the driving forces behind the rise of BPO in the country is its young, educated, and English-proficient workforce. Year after year, universities and colleges produce graduates eager to be part of this thriving industry. Their proficiency in English, combined with a natural inclination towards customer service, makes them highly sought after by international businesses.
Furthermore, the nation's government has actively supported the outsourcing industry by providing incentives and crafting policies that favor its growth. Infrastructure development targeted towards this sector, especially in urban areas, has created a conducive environment for companies to set up their operations.
The adaptability of Filipino workers is another factor that cannot be understated. Not only are they well-versed in Western culture, which is crucial in serving Western clients, but they also have a remarkable ability to understand and adapt to different accents. This unique blend of cultural adaptability and linguistic skills means that the country's BPO employees can communicate effectively with clients from diverse backgrounds.
It's not just about voice services anymore. The evolution of the BPO sector in the Philippines has seen a diversification into non-voice services such as finance and accounting, human resources, IT services, and digital marketing. This move into higher-value services has further solidified the nation's position as a top outsourcing destination.
Another testament to the robustness of the BPO industry in the country is its resilience. Even during global economic downturns, the sector in the Philippines has shown steady growth. This stability makes it a reliable partner for businesses worldwide, offering them a hedge against potential economic uncertainties.
As the digital age propels businesses into an era of rapid technological change, the BPO industry is keeping pace. Companies in the country are increasingly integrating AI and machine learning into their processes, offering innovative solutions to their clients and staying ahead of the curve.
Like any growing industry, the BPO sector in the counrty faces its own set of challenges. Data security, employee turnover, and the need for continuous upskilling are issues that the industry grapples with. But with the collaborative efforts of the government, educational institutions, and private stakeholders, solutions are continually being developed to address these concerns.
The BPO industry in the Philippines is much more than just an economic contributor. It's a testament to the country's commitment to excellence, adaptability, and continuous growth. As the world becomes increasingly interconnected and businesses seek efficient, high-quality outsourcing solutions, the Philippines stands ready to meet these demands, cementing its reputation as a global BPO powerhouse.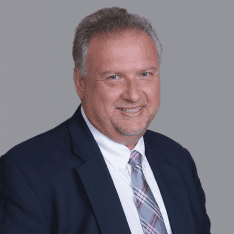 Co-CEO & CCO
US: 866-201-3370
AU: 1800-370-551
UK: 808-178-0977
j.maczynski@piton-global.com
Are you looking for an onshore, nearhsore, or offshore outsourcing solution? Don't know where to start? I am always happy to help.
Let's chat!
Best Regards,
John
Success in outsourcing isn't a matter of chance, but rather the result of a meticulously defined process, a formula that Fortune 500 companies have diligently honed over time. This rigor is a significant factor in the rarity of failures within these industry titans' outsourced programs.
Having spent over two decades partnering with and delivering Business Process Outsourcing (BPO) solutions to Fortune 500 clients, John possesses an in-depth understanding of this intricate process. His comprehensive approach incorporates an exhaustive assessment of outsourcing requirements, precise vendor sourcing, and a robust program management strategy.