In the bustling archipelago of the Philippines, Business Process Outsourcing (BPO) companies are redefining the artistry of outsourcing. Beyond the traditional views of BPO as a cost-effective business model, the Philippines' BPO sector is infusing creativity, innovation, and unparalleled service into the heart of its operations. The artistry in their approach has not only elevated the country's position in the global outsourcing market but has also crafted a narrative of excellence and ingenuity.
The term 'artistry' captures the Filipino BPO industry's unique blend of skill, passion, and creativity. Companies in this sector have mastered the delicate balance of integrating technology with the human touch. They are not just executing tasks; they are creating experiences, painting each customer interaction with the vibrant colors of Filipino warmth and precision.
This artistry is evident in the way Philippine BPO companies approach customer experience (CX). They sculpt each service interaction into a bespoke masterpiece, tailored to the individual needs and preferences of clients across diverse industries. From intricate support services in healthcare and finance to crafting dynamic content for marketing and creative industries, the range of their expertise is vast and nuanced.
The palette of tools and strategies at the disposal of these BPO firms is rich and varied. They weave together advanced technologies such as AI and machine learning with the innate emotional intelligence of their workforce. This synthesis allows them to deliver services with a level of sophistication and empathy that is unparalleled, turning every customer engagement into a work of art.
Moreover, the artistry of Filipino BPO companies extends to their ability to innovate and adapt. They are adept at reading the global business canvas, anticipating changes, and adjusting their strategies with finesse. This agility is the brushstroke of their success, enabling them to craft solutions that are both timely and timeless.
The Philippine BPO industry's commitment to this artistry of outsourcing is also a driving force for economic development and cultural exchange. It has become a platform for showcasing Filipino talent to the world, contributing significantly to the country's GDP and enhancing its international image.
Despite the challenges of an ever-evolving market, BPO companies in the Philippines continue to refine their craft. They tackle issues of data security, fluctuating economic trends, and the integration of remote work models with creativity and confidence. They are not just service providers; they are artists of the business process, orchestrating each project with precision and care.
The Philippine government plays a crucial role in nurturing this artistry, providing the industry with the infrastructure and policy support needed to thrive. Educational programs are aligned with industry needs, ensuring a steady supply of skilled artisans in the outsourcing field.
As BPO companies in the Philippines continue to elevate the artistry of outsourcing, they are painting a future where the sector is recognized not just for its economic value but for its contribution to global business innovation. Their blend of artistic flair and business acumen is creating a masterpiece of service that is both inspiring and impactful.
The BPO sector in the Philippines has transformed the conventional outsourcing model into a canvas of opportunity, blending the art and science of business processes. Through their artistry, these companies have carved out a reputation for excellence, setting the stage for continued growth and innovation in the industry.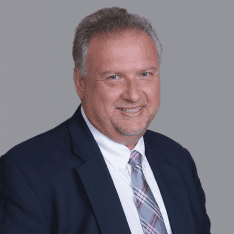 Co-CEO & CCO
US: 866-201-3370
AU: 1800-370-551
UK: 808-178-0977
j.maczynski@piton-global.com
Are you looking for an onshore, nearhsore, or offshore outsourcing solution? Don't know where to start? I am always happy to help.
Let's chat!
Best Regards,
John
Success in outsourcing isn't a matter of chance, but rather the result of a meticulously defined process, a formula that Fortune 500 companies have diligently honed over time. This rigor is a significant factor in the rarity of failures within these industry titans' outsourced programs.
Having spent over two decades partnering with and delivering Business Process Outsourcing (BPO) solutions to Fortune 500 clients, John possesses an in-depth understanding of this intricate process. His comprehensive approach incorporates an exhaustive assessment of outsourcing requirements, precise vendor sourcing, and a robust program management strategy.