AI is increasingly being utilized by BPO providers in the Philippines to streamline and automate various business processes. This adoption of AI by companies in the Philippines is helping to drive efficiencies, reduce costs, and improve the overall customer experience for clients and end customers.
One of the main ways that AI is being utilized by contact centers and business process outsourcing providers in the Philippines is through the use of chatbots and virtual assistants. These AI-powered tools can handle a wide range of customer inquiries and requests, freeing up human agents to focus on more complex or high-value tasks. Chatbots and virtual assistants can also operate around the clock, providing a seamless and convenient customer experience for end users.
In addition to chatbots and virtual assistants, BPO firms in the Philippines are also using AI for tasks such as data entry and analysis, enabling them to process large volumes of information quickly and accurately. This can help outsourcing companies in the Philippines to deliver faster turnaround times and more efficient services to their clients.
Another key benefit of AI for BPOs is its ability to enhance the accuracy and quality of services. By using machine learning algorithms, vendors in the Philippines can continuously improve their processes and services, resulting in higher levels of customer satisfaction and loyalty.
But the benefits of AI for outsourcing providers don't stop there. AI can also help to improve the working environment for call center agents by handling repetitive or mundane tasks, allowing agents to focus on more engaging and rewarding work. This can lead to improved job satisfaction and reduced turnover rates for BPO firms in the Philippines.
AI can also help BPOs in the country to better understand and anticipate the needs of their customers. By analyzing customer data and patterns, firms can use AI to provide personalized and relevant recommendations and services to end users. This can lead to increased customer satisfaction and loyalty.
The use of AI by third-party outsourcing providers in the Philippines is helping to drive significant benefits for both BPOs and their clients. By automating and optimizing various business processes, companies in the Philippines are able to deliver higher levels of efficiency, cost savings, and customer satisfaction. AI is playing a key role in the ongoing evolution and success of the BPO industry in the Philippines.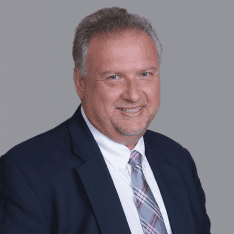 Co-CEO & CCO
US: 866-201-3370
AU: 1800-370-551
UK: 808-178-0977
j.maczynski@piton-global.com
Are you looking for an onshore, nearhsore, or offshore outsourcing solution? Don't know where to start? I am always happy to help.
Let's chat!
Best Regards,
John
Success in outsourcing isn't a matter of chance, but rather the result of a meticulously defined process, a formula that Fortune 500 companies have diligently honed over time. This rigor is a significant factor in the rarity of failures within these industry titans' outsourced programs.
Having spent over two decades partnering with and delivering Business Process Outsourcing (BPO) solutions to Fortune 500 clients, John possesses an in-depth understanding of this intricate process. His comprehensive approach incorporates an exhaustive assessment of outsourcing requirements, precise vendor sourcing, and a robust program management strategy.