The call center industry is successful mainly because of the many good men and women who work as call center agents, keeping their customers happy. If your agenda is to find the best outsourcing provider when setting up shop in the Philippines, make sure that they pass your quality standards. A good contact center provider in the Philippines will take you far, so it's really important that you get the cream of the crop.
When tying up with a company in the Philippines, make sure that they have a strict screening process. Many people want to land call center jobs, so it's good if you get a BPO that's keen on quality control. Get a third party vendor based in Manila that has a reliable HR department. They should be able to keep track and document all of their applicants. Also, they should be very aware of the standards you are after.
A good  BPO in the Philippines won't just hire any applicant based on credentials. They should do an extensive background check and screen the applicant to see if he or she is fit to be part of their company, as well as grammar and speaking skills tests.
Also, the HR department must be competent when it comes to determining the job applicant's strengths. They should be able to determine if applicants are suited for chat support, web content writing, telemarketing, and so on. Giving applicants the right assignments will ensure that your contact center outsourcing provider can deliver good performance.
Your BPO  partner must be able to conduct extensive training even though they are based in the Philippines. The Philippines is known as an English-speaking country, but this shouldn't be enough. Effective training is still needed to ensure that applicants will be more than ready to perform their jobs well. A call center provider should be strict in this respect.
Ensuring the quality and efficacy does not stop with hiring. The company  must continuously monitor the quality of services rendered. An effective partner organization will monitor calls and update an employee about his or her standing and work performance. This will be good for the contact center, because it will keep the nation at the forefront of the offshore BPO industry. Good quality and good feedback also means better business for you.
A call center provider based in the Philippines should also be evaluated in terms of its adaptability. The BPO industry is forever changing, so it's important to get someone who can cope with the ever-shifting business climate.
If you are in search of a reliable outsourcing vendor, consider one that's in the Philippines. Just make sure that you get a competent partner, so setting up shop in the Philippines becomes a worthwhile investment.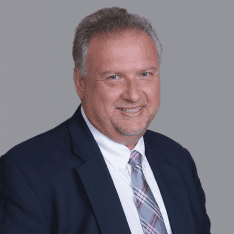 Co-CEO & CCO
US: 866-201-3370
AU: 1800-370-551
UK: 808-178-0977
j.maczynski@piton-global.com
Are you looking for an onshore, nearhsore, or offshore outsourcing solution? Don't know where to start? I am always happy to help.
Let's chat!
Best,
John.
Success in outsourcing isn't a matter of chance, but rather the result of a meticulously defined process, a formula that Fortune 500 companies have diligently honed over time. This rigor is a significant factor in the rarity of failures within these industry titans' outsourced programs.
Having spent over two decades partnering with and delivering Business Process Outsourcing (BPO) solutions to Fortune 500 clients, John possesses an in-depth understanding of this intricate process. His comprehensive approach incorporates an exhaustive assessment of outsourcing requirements, precise vendor sourcing, and a robust program management strategy.