Business Process Outsourcing (BPO) companies in the Philippines have always been strong players in the global outsourcing industry, known for their competitive cost advantage and quality services. However, with the rapid advancements in technology, BPOs must embrace change and adopt new technologies to remain competitive and future-proof their business. In this article, we will explore the various technologies currently being used or implemented by outsourcing providers in the country and how they add value to providers, their agents, and customers.
Artificial Intelligence (AI) is a rapidly growing field that has the potential to revolutionize the way contact centers and BPOs operate. AI-powered chatbots, for example, can provide customers with immediate answers to their questions, freeing up agents to handle more complex inquiries. AI-powered systems can also automate routine tasks, freeing up agents to focus on higher-value activities. AI can analyze large amounts of data to identify patterns and make predictions, allowing call centers and business process outsourcing providers to make data-driven decisions and improve their operations.
Cloud computing is another technology that has the potential to greatly benefit BPO companies in the Philippines. This technology enables firms to store, manage, and access data from anywhere in the world. This allows for increased flexibility and scalability, enabling contact centers and other outsourcing providers to quickly respond to changing customer needs and demands. Cloud computing also reduces the need for on-premise infrastructure, reducing the costs and complexities associated with managing IT systems.
Automation technology is also being embraced by companies in the country to improve efficiency and enhance the customer experience. Automation can automate routine tasks such as data entry, freeing up agents to focus on higher-value activities. This technology also helps to reduce errors and improve the overall accuracy and speed of customer service. Automation can also help BPO companies to streamline processes, reducing the time and costs associated with manual tasks and improving the overall efficiency of their operations.
The bottom line: BPO companies must embrace technology and leverage AI, cloud computing, and automation in order to remain competitive and future-proof their business. These technologies not only improve efficiency but also enhance the customer experience and help contact centers and BPO providers remain competitive in the global market. By adopting these technologies, BPOs in the Philippines can continue to be a leader in the outsourcing industry and provide value to their customers, agents, and stakeholders.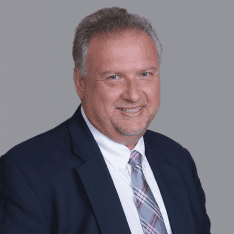 Co-CEO & CCO
US: 866-201-3370
AU: 1800-370-551
UK: 808-178-0977
j.maczynski@piton-global.com
Are you looking for an onshore, nearhsore, or offshore outsourcing solution? Don't know where to start? I am always happy to help.
Let's chat!
Best,
John.
Success in outsourcing isn't a matter of chance, but rather the result of a meticulously defined process, a formula that Fortune 500 companies have diligently honed over time. This rigor is a significant factor in the rarity of failures within these industry titans' outsourced programs.
Having spent over two decades partnering with and delivering Business Process Outsourcing (BPO) solutions to Fortune 500 clients, John possesses an in-depth understanding of this intricate process. His comprehensive approach incorporates an exhaustive assessment of outsourcing requirements, precise vendor sourcing, and a robust program management strategy.