Grow your business and market share with lead generation services from PITON
Lead generation companies in the Philippines are the perfect source for cost-effective customer acquisition services and there's no better choice for your company to trust as your outsourced lead gen partner than Piton Global. Not only will you find the expertise you need at Piton but you'll also find a partner who is easy to communicate with and who goes the extra mile to understand your company, your market and, your objectives.
What's the outcome for you?
When you put Piton on your team, you get their 10+ years of experience, multi-cultural international executive management team, and cutting edge technology and infrastructure. The outcome to you is more leads, better leads and an increase in ROI that which will keep your CFO smiling all the time.
Although the Philippines isn't the only country which has a large and sophisticated BPO (Business Process Outsourcing) infrastructure, for US, UK and Australian customers it is hand's down the best source to contract for high-quality lead generation. The Philippines leads in quality and value.
Lead generation is one of the top revenue earners for most Philippines based call centers. All of the best call centers in the Philippines are based in Manila because of the far-superior labor market in Manila but Piton takes it a step further with their stringent and thorough screening of agent candidates for those who possess only the very best English language skills and who are the best suited for lead generation processes.
Not only do agents working at Piton enjoy a highly incentivized compensation program but also a work environments far superior to other jobs in the Philippines.
Whereas air-conditioning is taken for granted in work environments in most US jobs, it's not that common in most Philippines and Manila jobs. The agents also work at carefully designed work-stations for maximum productivity, in comfortable surrounds with first-class employee amenities and also enjoy the team spirit of Piton cultivated with a wide variety of employee social and team activities.
These are some of the reasons employee openings at Piton are usually are filled by referrals from existing employees rather than ads like most other companies.
In designing your lead generation program, we can work with a database that you provide or we can, with your criteria in mind, develop for you a totally new database from available resources. We never waste your time of money because everything we do is based on what we know works.
Standard procedure is always to run a test program for you first. Once it's clear that we can deliver the target metrics that we both expect, then and only then do we ramp the campaign up. Again, our focus is always on the ROI to you.
Our agents at Piton use highly advanced software that enables them to make large numbers of calls in rapid succession and keep careful recordings and data on each call. This means that you don't have to worry about the implementation and performance of the tasks but only have to monitor the numbers. We also realize the importance of regular communication with you and the providing of detailed reports to your specifications.
When our agents talk to your clients or potential clients, those prospects will be talking to an agent who is cheerful, efficient, and professional and who will be highly effective in turning those customers and/or prospects into promoters of your brand. Our agent training, quality control and supervision mean that you will never get complaints that your customers had a bad experience with one of our agents.
When you outsource your lead generation campaigns to the Philippines, you've got a lot of choices, but Piton, the industry leader in the mid-sized call center industry in the Philippines, brings you the strength and capabilities of the big international companies but with the account service you'd expect from your own staff. At Piton, whether you need 20 agents, 200 agents or even more… you are always 'our best client' and the center of our attention.
If you'd like a plateful of fresh, qualified, premium leads on your doorstep every morning you should give us a call. One thing you'll notice right away… we almost always answer the phone. In fact, we guarantee a return phone-call within 24 hours.
Let's get that lead generation program started for you today. Call now.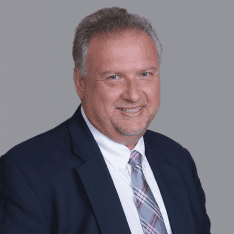 Co-CEO & CCO
US: 866-201-3370
AU: 1800-370-551
UK: 808-178-0977
j.maczynski@piton-global.com
Are you looking for an onshore, nearhsore, or offshore outsourcing solution? Don't know where to start? I am always happy to help.
Let's chat!
Best,
John.
Success in outsourcing isn't a matter of chance, but rather the result of a meticulously defined process, a formula that Fortune 500 companies have diligently honed over time. This rigor is a significant factor in the rarity of failures within these industry titans' outsourced programs.
Having spent over two decades partnering with and delivering Business Process Outsourcing (BPO) solutions to Fortune 500 clients, John possesses an in-depth understanding of this intricate process. His comprehensive approach incorporates an exhaustive assessment of outsourcing requirements, precise vendor sourcing, and a robust program management strategy.