December 04, 2010
Philippine Daily Inquirer / reports from Cynthia D. Balana and Lawrence de Guzman, Inquirer Research

December 04, 2010
MANILA, Philippines—After challenging India for the top position for several years, the Philippines is now the world leader in business support functions like shares services and business process outsourcing, according to the latest reports and trends analyses.
In fact, the country overtook India in these categories last year, according to IBM's latest Global Locations Trend Annual Report, released recently in New York. India now ranks No. 2, the first time it was not in the leading position for these activities, according to the IBM report, launched in October but made available online last month.
"The Philippines has taken over the lead in the global ranking from India," the report said. The IBM report said the Philippines offered a similarly attractive business environment for international business support functions as India. Unlike India's BPO hot spots, however, labor costs here have not increased as much. Revenue: $5.7B in 2010
On Thursday, CCAP said the country had become the call center of the world, with around 350,000 Filipinos working in call centers against India's 330,000-strong workforce.
Revenues from the country's call center industry are also expected to reach $5.7 billion this year, higher than India's $5.5 billion, the CCAP said.
The call center industry, which provides so-called "voice" services like customer support and sales, is part of the BPO industry.Call centers make up 70 percent of the BPO industry in the Philippines. Currently, there are 600,000 Filipinos employed in the country's BPO industry, according to the Business Processing Association of the Philippines.
India is here. In yet another sign of the Philippines' BPO dominance, Tata Consultancy Services, the information technology services, business solutions and outsourcing arm of India's giant Tata Group, opened its first BPO center in Southeast Asia at the Bonifacio Global City in Taguig on Thursday. "We believe that the Philippines has a very high quality of talent that can represent the company before our Asia-Pacific customers and our global customers," said Vish Iyer, head for the Asia-Pacific region for Tata Consultancy Services. Iyer also said Tata chose the Philippines because it "wants to be here to see the Philippine BPO industry grow from its current $9 billion [in annual revenues] to the projected $25 billion in 2016."
The BPO center that Tata Consultancy inaugurated will have 400 seats, and a target of three clients, including Citibank. Abid Ali Z. Neemuchwala, vice president and global head for business process services and process excellence, said the company expects to more than double this to 1,000 seats and a target of five clients two years from now. The firm generated revenues of about $6 billion last year.
Support for BPO industry. In November, Senator Miriam Defensor-Santiago said she would file a measure to "jump-start legislative support for the BPO industry, especially its workers" and urged other legislators "to formulate laws supporting this booming sunshine industry."
According to the International Labor Organization, the BPO industry may be broadly divided into voice services such as call and contact centers, and non-voice or "back office" services, like finance and accounting, data processing and management, and human resource development.
An ILO report released last July noted that Filipino BPO employees were earning 53 percent more than workers of the same age in other industries. The study pegged the average monthly salary of local BPO employees at P16,928, with men earning 13 percent more than women. Local BPO employees also work 44.7 hours per week on the average, with overtime work averages of 1.12 hours per week.
Night work. The study also found that 42.6 percent of BPO employees in the country work at night, and that respondents have reported sleep disorders, fatigue, eye strain, and body pains.
Following India in IBM's ranking of BPO leaders were the United States, Poland, China, Britain, Columbia, Costa Rica, Fiji, Ireland, South Africa, Sri Lanka, Hungary, Australia, Egypt, Chile, France, Canada, France, Singapore and the Netherlands. The IBM report said Sri Lanka was another Asian country that had succeeded in positioning itself as an alternative to India.
Source: http://newsinfo.inquirer.net/inquirerheadlines/nation/view/20101204-306912/
Its-official-PH-bests-India-as-No-1-in-BPO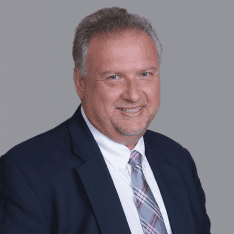 Co-CEO & CCO
US: 866-201-3370
AU: 1800-370-551
UK: 808-178-0977
j.maczynski@piton-global.com
Are you looking for an onshore, nearhsore, or offshore outsourcing solution? Don't know where to start? I am always happy to help.
Let's chat!
Best,
John.
Success in outsourcing isn't a matter of chance, but rather the result of a meticulously defined process, a formula that Fortune 500 companies have diligently honed over time. This rigor is a significant factor in the rarity of failures within these industry titans' outsourced programs.
Having spent over two decades partnering with and delivering Business Process Outsourcing (BPO) solutions to Fortune 500 clients, John possesses an in-depth understanding of this intricate process. His comprehensive approach incorporates an exhaustive assessment of outsourcing requirements, precise vendor sourcing, and a robust program management strategy.