Cost savings: One of the main advantages of outsourcing lead generation to the Philippines is the potential for cost savings. The country has a lower cost of labor compared to many other countries, which can result in significant savings for companies outsourcing lead generation services.
English proficiency: The Southeast Asian nation is one of the largest English-speaking countries in the world, with a high percentage of the population speaking English as a second language. This makes it an attractive destination for companies looking to outsource lead generation services that require strong English language skills.
Highly educated workforce: The Philippines has a highly educated workforce, with a large percentage of the population holding college degrees. This makes it an attractive destination for companies looking to outsource complex or technical lead generation services that require specialized expertise.
Strong regulatory environment: The country has a strong regulatory environment that provides legal protection for both companies and employees. This can provide companies with greater security and peace of mind when outsourcing lead generation services to the Philippines.
Proximity to major markets: The BPO powerhouse is located in the Asia-Pacific region, which is home to many of the world's largest and fastest-growing markets. This can make it an attractive destination for companies looking to tap into these markets through lead generation outsourcing.
Cultural compatibility: It shares many cultural similarities with the United States and other Western countries, which can make it easier for companies to work with lead generation outsourcing providers.
Strong infrastructure: The country has a strong infrastructure, including modern telecommunications and transportation systems, which can support the smooth operation of lead generation outsourcing services.
Government support: The Philippine government has implemented a number of initiatives to support the growth of the outsourcing industry, including tax incentives, training programs, and infrastructure development.
Access to specialized expertise: By migrating lead generation to the Philippines, companies can access specialized expertise and resources that may not be available in-house.
Ability to scale operations: Outsourcing lead generation allows companies to scale their operations up or down as needed, without incurring the cost and time required to hire and train additional staff. This can help companies to be more agile and responsive to changing market conditions.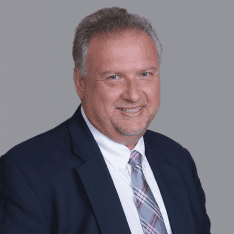 Co-CEO & CCO
US: 866-201-3370
AU: 1800-370-551
UK: 808-178-0977
j.maczynski@piton-global.com
Are you looking for an onshore, nearhsore, or offshore outsourcing solution? Don't know where to start? I am always happy to help.
Let's chat!
Best,
John.
Success in outsourcing isn't a matter of chance, but rather the result of a meticulously defined process, a formula that Fortune 500 companies have diligently honed over time. This rigor is a significant factor in the rarity of failures within these industry titans' outsourced programs.
Having spent over two decades partnering with and delivering Business Process Outsourcing (BPO) solutions to Fortune 500 clients, John possesses an in-depth understanding of this intricate process. His comprehensive approach incorporates an exhaustive assessment of outsourcing requirements, precise vendor sourcing, and a robust program management strategy.