Telemarketing is big business in the Philippines. Telemarketing is one of the services that fall under the umbrella term known as outsourced Call Center services but it's probably the one that a lot of Americans have had contact with.
More and more US companies rely on the armies of mostly young Filipinos who come to work almost every night to do telemarketing and other outsourced services paid for by US companies eager to cut operating costs while retaining quality.
The Philippines BPO (Business Process Outsourcing) industry really began to grow about 10 years ago when US companies began to look for lower cost alternatives to similar operations already outsourced to India. They suspected, and were proved correct, that the natural Filipino characteristics of politeness and patience would work well in outbound telemarketing.
Today, young Filipinos who aspire toward incomes well above the national average compete heavily for jobs in the Philippine-based customer acquisition providers. If they can make it through the rigorous hiring process, they earn a good base salary but also, in the case of these outsourced telemarketing jobs, have a chance to earn significantly more income through performance bonuses.
The majority of service providers in the Philippines are based in Manila, the country's capital, although call centers are scattered all over the country. The largest telemarketing providers in the country are in Makati however.
Makati is the original and still the main business district of Manila. More telesales originates from the Makati district than all other areas of the Philippines combined but other areas of Manila have high concentrations of telemarketing call centers too.
There are also a few medium-sized vendors in Cebu, the country's second largest city, but the biggest and best chose to remain in Manila because that's where the best labor market is.
Other smaller telemarketing companies based in the country's smaller cities, tend to not have the advanced technology and depth of management that the major companies based in Manila do. There is a lot of very expensive equipment and software involved in running a smoothly functioning outbound sales operation and only the largest companies have that much capital.
US companies new to using outsourced telemarketing services from the Philippine Islands are usually pleasantly surprised to find out how well organized and managed these BPO companies (Business Process Outsourcing) are.
In all but a few of these companies, a significant part of the executive and middle-level management is US or Western. These executives and managers have many years of experience and the call center industry and are in the country because Philippine porviders are currently the best in the business.
Filipino call center agents are generally very effective as agents due to the fact that the US and the Philippines share a lot of common history. The US ruled the Philippines from 1898 until July 4, 1946. Thus Filipinos know a lot about the US and its social norms. English is mandatory and taught in all the public schools in the country.
Almost any product sold in the US is also sold in the Philippines. Plus, many Filipinos have visited the US. So Filipinos tend to know a lot about the US and getting a call from a Philippines based agent is almost the same thing as talking to one of your neighbors. Filipinos are renowned for their calmness under stress and are thoroughly tested for a broad range of natural talents that pertain to being successful in telemarketing.
The original force fueling this drive toward outsourcing  was the lower labor costs of Filipino call center agents……generally 30-60% lower than comparable skills in the US. In addition to that, they also are highly motivated and trainable and the quality of their work is exceptional.
Today with the economic uncertainty nations and companies face there's not a day that goes by that the larger and more prominentcompanies in the Philippines don't get at least one inquiry, if not several, from a US company wanting to outsource their customer acquisition and retention requirements.
If you've been wondering if outsourcing to the SE Asian nation would work for you, it would be a good idea to look a few of these companies up on Google and give them a call to discuss your needs. Investing that time could save you a lot of money in your marketing costs and make you even more money in greater sales volume.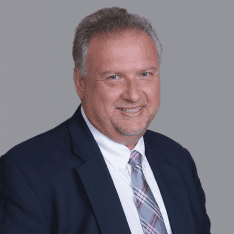 Co-CEO & CCO
US: 866-201-3370
AU: 1800-370-551
UK: 808-178-0977
j.maczynski@piton-global.com
Are you looking for an onshore, nearhsore, or offshore outsourcing solution? Don't know where to start? I am always happy to help.
Let's chat!
Best,
John.
Success in outsourcing isn't a matter of chance, but rather the result of a meticulously defined process, a formula that Fortune 500 companies have diligently honed over time. This rigor is a significant factor in the rarity of failures within these industry titans' outsourced programs.
Having spent over two decades partnering with and delivering Business Process Outsourcing (BPO) solutions to Fortune 500 clients, John possesses an in-depth understanding of this intricate process. His comprehensive approach incorporates an exhaustive assessment of outsourcing requirements, precise vendor sourcing, and a robust program management strategy.