It won't be long before the new status symbol of US companies will the having an outsourced Call Center in the Philippines. The trend of outsourced back-officefice services abroad where labor costs are lower started around the year 2000 and has proven a very viable concept. Having a call center in the Philippines has become one of the first approaches to be considered when company profit margins are squeezed and corporate leadership needs to cut costs.
Outsourcing abroad originally started with such back office functions as medical and legal transcription and various type of customer service that involved email. Initially there were some trepidation about letting non native English speakers actually interact verbally with US callers but when it was seen how well they did with the email customer support it was decided to let them try.
Today we have a situation where there are many success stories of companies who started with small outsourced call center operations……i.e. maybe 2-5 agents but later expanded to hundreds of agents performing all manner of outsourced Contact Center services for their highly satisfied client companies back in the US.
Outsourcing even a small part of your operations to a BPO in the Philippines not only saves a lot of money but very possibly could result in a better job for everybody. Workers compete heavily for jobs in the BPO (Business Process outsourcing) industry because the pay in these companies is much higher and the working conditions much better than the majority of their other employment options.
Philippines Call Center companies compete very heavily for the best and brightest of the yearly crop of college graduates too. In fact, in 2009,  Contact Centers accounted for approximately 12% of the college grad market that year.
Most companies are located in the capital city of Manila. Within Manila, the majority of service providers are located in Makati business district. In Makati there's people coming and going almost all night long due to the difference in times schedules between the Philippines and the US.
The traditional Call Center actually falls under the term Business Process Outsourcing (BPO) and often when the overall Contact Center industry in the Philippines is being discussed, the term "BPO industry" is used.
Even the government has taken an aggressive and intensive interest in the further development of the outsourcing industry due to the fact that it has been such a positive boost to the employment situation in the country. 
The government has created special incentives to attract foreign investment. Almost all service providers operating in the Philippines have significant US or Western management. In fact, some US companies established captive operations to service exclusively their own customers back in the US.
Many of the third party vendors offer the full breadth of services possible…such services as Customer Service, Help Desk services, Customer Win-back services, Data verification services, and of course telemarketing.
Most companies who provide these kinds of services can be found through a Google search although, strangely enough, they don't always have very big websites and sometimes their follow-up is a bit tardy.
Nevertheless, considering that cost savings from using BPO services range anywhere from 30-60% over costs for comparable services in the US. It's certainly worth some investigation and an inquiry to see what they can do for you.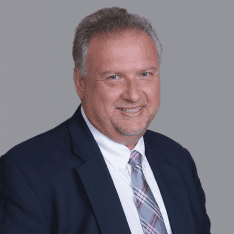 Co-CEO & CCO
US: 866-201-3370
AU: 1800-370-551
UK: 808-178-0977
j.maczynski@piton-global.com
Are you looking for an onshore, nearhsore, or offshore outsourcing solution? Don't know where to start? I am always happy to help.
Let's chat!
Best,
John.
Success in outsourcing isn't a matter of chance, but rather the result of a meticulously defined process, a formula that Fortune 500 companies have diligently honed over time. This rigor is a significant factor in the rarity of failures within these industry titans' outsourced programs.
Having spent over two decades partnering with and delivering Business Process Outsourcing (BPO) solutions to Fortune 500 clients, John possesses an in-depth understanding of this intricate process. His comprehensive approach incorporates an exhaustive assessment of outsourcing requirements, precise vendor sourcing, and a robust program management strategy.