The Philippine Call Center is a unique business functionality that has revolutionized the Philippine economy and saved US businesses thousands and thousands of dollars in operating costs. So exactly what are they, what do they do and how are they helping the US businesses they serve?
Call Centers in the Philippines are very specialized business entities designed with the objective of taking anything involving a telephone or a computer and letting large groups of highly enthusiastic, well trained Filipino workers do it for approximately 30%-60% of the price that their US counterpart would do it.
The Philippine Call Center is a cost saving tool for US businesses to outsource all but the most locally essential tasks of their operation to companies in the Philippines that handle all the personnel hiring, training, supervision, quality control, local regulatory requirements…all those things that US companies have been required to do that add nothing directly to sales.
You may be familiar with the trend that started back during the 90's in the US. Lots of companies started outsourcing their staff from local companies who actually did the hiring, benefits provision, and compensation. These employees physically worked at Company B but they had actually been hired by Company A. Using a Philippine Call Center is similar….just further away.
That situation was a form of local outsourcing. For awhile it was a good solution and in some cases still is. But on a larger scale, the situation that's arisen today is that labor costs, regardless of where they're sourced from within the US, are still too high. Almost any function that centers around use of a computer or a telephone can be outsourced to a Philippine Call Center at a cost savings of 30-60% below the comparable US rate.
And why not?
If somebody calls your business with a warranty question late at night, when all your US staff would normally be home with their families, wouldn't it be nice if a pleasant, courteous voice could answer that call and give them the information they want…and do it for less than half the cost of people that used to do it?
Sure it would! And how much would that help the reputation of your company? Probably a lot!
Philippine Call Centers today provide all kinds of services. They can do all the administrative functions normally done by 'back office' personnel in the US. Call Centers fall underneath the more general term Business Process Outsourcing (BPO).
The term 'Call Center', in the Philippines, implies something involving actual telephonic contact with a customer where 'business process' outsourcing could mean more passive jobs such as document translation, financial research, document verification, surveys….basically anything that doesn't involve and lengthy dialog with the customer on the phone.
In the Philippines, primarily in the national capital of Manila, there are whole downtown areas that are comparatively quiet by day but bustling with activity at night. The buildings are filled with hundreds and even thousands of 'agents' on the phones doing everything from taking hotel and airline reservations, solving online software issues, taking surveys, telemarketing..all those things that businesses do.
This is big business in the Philippines. The Call Center industry hired approximately 12% of college graduates in 2010 and contributed approximately 12% of national GNP. As beautiful as the Philippines is, opportunity is hard to find if you don't have a lot of capital.
The Philippine Call Center industry has brought opportunity back to the Philippines and lower operating costs to US businesses. If you've wondered if using the services of a Philippine Call Center would help your business.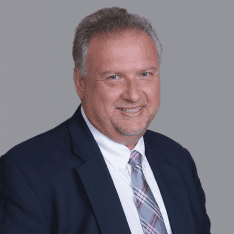 Co-CEO & CCO
US: 866-201-3370
AU: 1800-370-551
UK: 808-178-0977
j.maczynski@piton-global.com
Are you looking for an onshore, nearhsore, or offshore outsourcing solution? Don't know where to start? I am always happy to help.
Let's chat!
Best,
John.
Success in outsourcing isn't a matter of chance, but rather the result of a meticulously defined process, a formula that Fortune 500 companies have diligently honed over time. This rigor is a significant factor in the rarity of failures within these industry titans' outsourced programs.
Having spent over two decades partnering with and delivering Business Process Outsourcing (BPO) solutions to Fortune 500 clients, John possesses an in-depth understanding of this intricate process. His comprehensive approach incorporates an exhaustive assessment of outsourcing requirements, precise vendor sourcing, and a robust program management strategy.